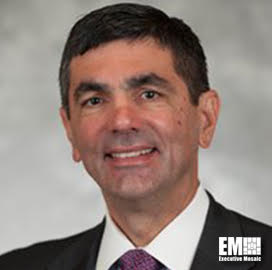 Phil Carrai
Phil Carrai, President of Technology & Training Solutions at Kratos Defense and Security Solutions
Phil Carrai, a member of the Potomac Officers Club, joined Kratos Defense and Security Solutions in July 2008 as the president of technology and training solutions.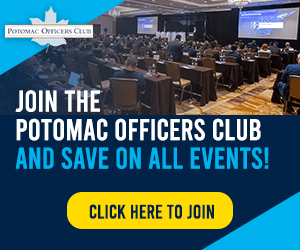 In his current position, Carrai is responsible for the entirety of the $650M business, including business operations, sales, mergers and acquisitions. 
A 30-year industry veteran, Carrai has held executive positions in software and hardware, professional services and private equity companies, according to his Linkedin profile.   
Before entering Kratos Defense, Carrai served for nearly two years as the president of information technology solutions at SYS Technologies, a computer software company. He also spent nearly three and a half years serving as chief executive officer of Ai Metrix, a telecommunications software company acquired by Kratos Defense in 2006. Additionally, Carrai simultaneously served as a former managing director for the Morino Group and a special advisor to General Atlantic from July 2000 to June 2003. Earlier in his career, Carrai was named CEO of testing and analysis software company McCabe and Associates, where he fostered revenue growth during his tenure. 
During his 2019 stint on Federal Tech Talk, Carrai talked about the concept of situational awareness and its importance amid the proliferation of satellites in orbit. The concept applies to the maneuverability of satellites in space, particularly in signal blocking, which could lead to strategic losses. To prepare space warriors for the new space environment, Carrai suggested the use of virtual reality, augmented reality and mixed reality.  
Currently, Carrai sits on the board of directors at Network Alliance and serves as the president of the alumni board for Indiana University of Pennsylvania. 
ABOUT POTOMAC OFFICERS CLUB
The Potomac Officers Club is owned and operated by Executive Mosaic. Since 2002, Executive Mosaic has been a leader in media and exclusive senior executive networking programs primarily targeted to the U.S. federal government contracting (GovCon) marketplace. In addition to connecting executives of consequence into a fabric of like-minded communities, the company's growing cross-media platform serves as a leading source of news about the people, policies, trends and events shaping the nation's GovCon sector.
Category: Executive Profiles
Tags: Ai Metrix cybersecurity Executive Profiles Kratos McCabe and Associates Phil Carrai satellite space SYS Technologies training