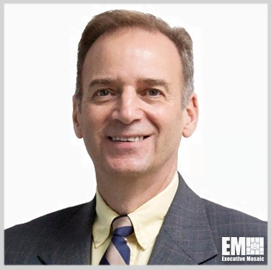 Philip Quade
CISO
Fortinet
Philip Quade, CISO at Fortinet
Philip Quade has been the chief information security officer at Fortinet since January 2017. He brings to the role over 30 years of cybersecurity, networking and IT experience working in the domestic and foreign government and commercial infrastructures.
Quade is in charge of managing broad and structured cybersecurity strategies, operations and services for the organization, partners and customers, according to his Linkedin profile.
Ken Xie, founder, chairman of the board and CEO, said Quade's background working at the National Security Agency and with other agencies allows him to address the complex cybersecurity challenges facing the company. He added that the former NSA executive focuses on securing the organization's IT portfolio, increasing the national programs and serving a consultant to major enterprise clients.
"Bringing together the right mix of technology, threat intelligence, risk management and partnerships to protect global information and assets is my passion. Fortinet's Security Fabric vision aligns perfectly to what it takes to deliver an end-to-end, intelligent, scalable, and integrated security architecture for today's digital economy," Quade said.
Before joining Fortinet, he spent 34 years at the National Security Agency. His most recent role at the agency was director for the Cyber Task Force and special assistant to the director for cyber. His responsibilities included developing senior-level partnerships with the private sector on critical infrastructure and vital resources, acting as a public spokesperson for technology subjects with national relevance and serving as the organization's lead in formulating cybersecurity strategy and policy for the White House.
Prior to the director role, he served as the chief operating officer of the information assurance directorate, where he managed the agency's daily operations, strategy and planning, and implementation in cybersecurity. He also became the agency's Defense Department lead for Homeland Security-DoD joint coordination element.
Quade began his NSA career as a computer scientist in 1983. For eight years, he designed supercomputer-based cryptanalytic techniques and tools, as well as network security exploitations and attacks. He was later on became part of the agency's operations and technology leadership, wherein he served for 10 years.
Quade graduated from the University of Maryland with a degree in computer science and mathematics.
Category: Executive Profiles
Tags: Chief Information Security Officer CISO critical infrastructure Executive Profiles Fortinet LinkedIn National Security Agency Philip Quade University of Maryland