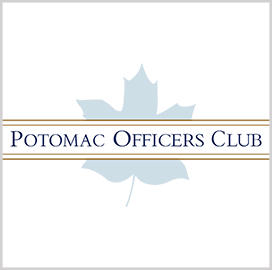 Contract management
Five GovCon Experts in Contract Management
In the business world, contracting allows companies to secure government and commercial work. It is one of the vehicles that government agencies use to procure mission-related goods and services.
In government contracting, companies must be familiar with certain regulations, as well as the different types of contracts that are available to them. Different agencies offer a variety of contract types for certain products and services, and it is up to contract managers to inform their organizations about available opportunities, negotiate deals and oversee new and ongoing work.
The Potomac Officers Club – a division of Executive Mosaic – features contract management leaders in the government contracting sector.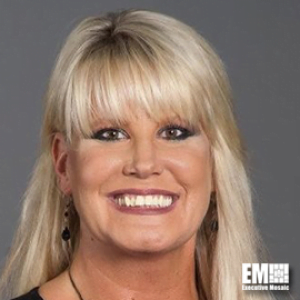 Sandra Hinzman is the senior vice president of contracts and pricing at Science Applications International Corp. She has been holding her current position since January 2018.
According to a post on GovCon Wire about a federal acquisitions event in 2021, Hinzman leads all contract aspects of SAIC's proposal submission and program administration functions. She was one of the panelists during the GovCGCW forum.
Before assuming her current position, Hinzman was the director of contracts at the same company. She held this role from 1992, according to her LinkedIn profile.
Hinzman is also a member of the National Contracts Management Association and the National Defense Industrial Association.
The executive holds a master's degree in business administration and management from the University of Maryland-Robert H. Smith School of Business and a bachelor's degree in public administration from San Diego State University.
Government contracting is a business aspect in which businesses, nonprofit organizations, or academic institutions deliver goods or services to agencies and ensure that workflows and essential services remain in top form.
SAIC offers artificial intelligence, Joint All-Domain Command and Control, engineering, IT and supply chain services to clients in the defense, intelligence, space, health and federal civilian agencies. It is headquartered in Reston, Virginia, and has offices across the U.S., Europe and the Middle East.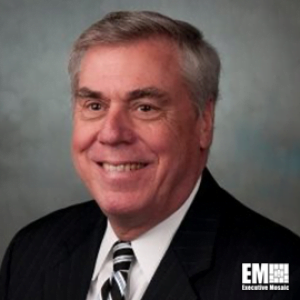 Christopher Wolf is the senior vice president of contracts and procurement at the Louis Berger Group, working out of Arlington, Virginia. He is a results-oriented executive with a proven track record of leading and managing contracts, as well as pricing and subcontract administration organizations in the professional services industry, according to his LinkedIn profile.
Wolf's career was built from over 30 years of relevant experience in government contracts. He possesses the organizational skills to communicate vision, instill professionalism and train staff to deliver consistently high-quality service to both internal and external clients, his biography further reveals.
Wolf joined Louis Berger, an engineering company based in New Jersey, in April 2012. He currently serves as a trusted senior adviser to executive management on matters of competitive strategy, risk mitigation and contractual obligations.
Wolf recounts how in the immediate aftermath of the 9/11 attacks, he took a short detour in his private sector career to serve as deputy assistant director at the Federal Bureau of Investigation. In the said role, he oversaw the largest information technology infrastructure upgrade in the bureau's history.
Wolf further pointed out that his professional background also includes broad experience in both federal and commercial markets with leading technology and professional services firms such as Booz Allen Hamilton, Deloitte and BAE Systems.
Wolf earned his bachelor of arts degree in business administration and accounting from Gettysburg College.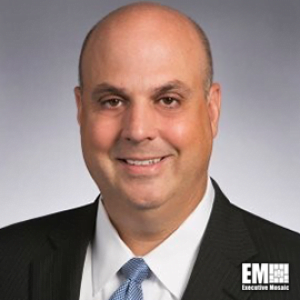 Scott Pospichel is the vice president of contracts, national security and space at information technology consultancy SAIC, working out of Leesburg, Virginia. He is a top-performing executive who oversees multi-billion-dollar contracts while at the same time directing multi-geographical teams, according to his LinkedIn profile.
Pospichel describes himself as a benchmarks-focused leader. He is also an exceptional motivator and strategist who is accomplished in the areas of outsourcing, cloud services, systems integration, management consulting, IT services, telecommunications, manufacturing and software licensing.
Pospichel is a recent addition to the SAIC team, having only joined the firm in January 2022. He brought with him his broad experience in both the federal and commercial marketplace with leading technology and service companies.
Before joining his current employer, Pospichel was the director of contracts at Accenture Federal Services. He leveraged his skills in departmental strategic planning, process definition and maturity, and risk management during his almost five years with the company.
Previously, Pospichel tried his hand at putting up his own consultancy by establishing Pospichel & Associates. His firm provided skilled consultancy services in business operations, including operational support on contracts, procurement, and legal and compliance, his biography further revealed.
Pospichel earned his degree in government and politics from George Mason University. He later earned his master's in public management from the same institution.
Terry Ward is the vice president of contracts and supply chain management for the intelligence and security sector of BAE Systems.
The I&S sector serves the Department of Defense, intelligence community, federal civilian agencies and troops deployed worldwide, providing them with large-scale systems engineering, integration and sustainment services. The business segment covers the air, land, sea, space and cyber domains.
Ward has been working at BAE Systems for more than four years, equipped with decades of government contracts, finance, compliance and business management experience, according to his LinkedIn profile.
As the contracts and supply chain management vice president, Ward believes in partnering with small disadvantaged companies. During the 2018 Capital Region Minority Supplier Development Council event, Ward said collaborating with such entities "helps to enhance our supply chain, meet our customer requirements, and create jobs that contribute to the overall well-being of our economy."
Prior to joining BAE Systems in July 2018, Ward was vice president of contracts General Dynamics Information Technology for 11 years – from June 2007 to June 2018. He also worked as staff vice president of contracts and business services for General Dynamics' Global Solutions Division, where he was tasked with managing a $1.4 billion portfolio of contracts and subcontracts in federal, commercial, state and local markets.
Ward held the role for over 32 years from March 1986 to June 2018.
He obtained a bachelor's degree in business administration from Northeastern University and is a certified professional contracts manager.
Michelle Sangiuliano is the vice president of civilian programs and operations at NTT DATA Services, working out of Leesburg, Virginia. She is an executive with over 25 years of experience in strategic planning, business development, delivery and operations in both the federal and financial services verticals, according to her LinkedIn profile.
Sangiuliano said she brings innovative thinking and an ability to manage and lead team members to generate exceptional revenue growth to her roles. Her career objective is to expand the firm's market share while leading a team that truly appreciates hard work, dedication and diversity, her biography further states.
Sangiuliano joined NTT DATA, an information technology service management company based in Plano, Texas, in November 2012. In her current role, she is responsible for contract management, contract negotiations, profit & loss oversight, people management, legal engagement, quarterly performance reviews, client advisory and growth strategy.
Before joining her current company, Sangiuliano was the director of business development at IT consultancy Pragmatics. During her less than two years with the firm, she managed to create a divisional growth strategy, which included a marketing plan, teaming strategies, and go-to-market efforts. She is also credited for creating and packaging service offerings and opportunity identification.
Sangiuliano earned her degree in finance and international business from the American University's Kogod School of Business. She later earned her Master's in Business Administration degree from the University of Maryland's Robert H. Smith School of Business.
ABOUT POTOMAC OFFICERS CLUB
The Potomac Officers Club is owned and operated by Executive Mosaic. Since 2002, Executive Mosaic has been a leader in media and exclusive senior executive networking programs primarily targeted to the U.S. federal government contracting (GovCon) marketplace. In addition to connecting executives of consequence into a fabric of like minded communities, the company's growing cross-media platform serves as a leading source of news about the people, policies, trends and events shaping the nation's GovCon sector.
Category: Executive Profiles
Tags: Contract Management Executives Executive Profiles government contracting