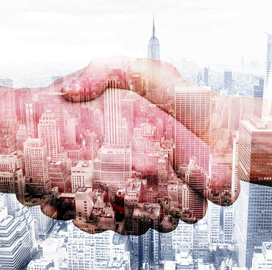 Port53 Partners With TrustMAPP to Conduct Cybersecurity Posture Assessments
Cloud security company Port53 has announced a partnership with TrustMAPP, a cybersecurity performance assessment provider, aimed at enhancing businesses' protection against cyber threats. 
As part of the partnership, TrustMAPP will share its assessment capabilities with Port53 to evaluate the security posture of the latter's clients in line with the requirements-gathering phase of each engagement. 
TrustMAPP's cybersecurity posture assessments will enable a targeted sales approach, leading to the delivery of optimal personalized solutions that address the needs of each customer, Port53 said. 
According to Omar Zarabi, chief executive officer of Port53, companies' siloed approach to cybersecurity is one of the biggest hurdles within the cybersecurity space, as companies tend to implement solutions in an ad hoc and reactive manner. 
Zarabi believes that partnering with TrustMAPP will allow Port53 to help its clients create and implement a security roadmap in line with their long-term digital transformation and technology goals.
TrustMAPP's portfolio includes a software-as-a-service platform that automates cybersecurity and privacy posture assessments using built-in universal workflows. The SaaS platform delivers analytics and reports and factors in pre-populated recommendations to keep business priorities consistent with capital investments and human resource forecasting. The TrustMAPP platform leverages over 54K recommendations across more than 50 industry standards and regulations.
Port53's partnership with TrustMAPP extends to the Department of Defense's Cybersecurity Maturity Model Certification program. Currently, TrustMAPP is working to integrate formal CMMS into its platform. 
Citing the evolution among cyber attackers over the past decade, TrustMAPP CEO Chad Boeckmann asserted that the cybersecurity industry must continually leverage technology that would reduce manual tasks from already strained cyber professionals. It all starts with assessments, Boeckmann said, noting that only by understanding cybersecurity posture can companies begin protecting their systems. 
Category: Partnerships and Executive Moves
Tags: big data Chad Boeckmann cloud cybersecurity performance assessment cybersecurity solution Omar Zarabi Partnerships and Executive Moves Port53 predictive analytics TrustMAPP