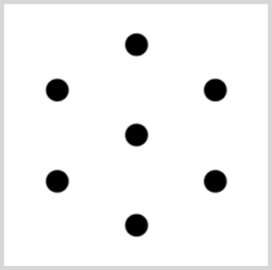 Primer
Primer to Develop Disinformation Assessment Tool Under SBIR
Machine intelligence company Primer has been awarded a multimillion-dollar Small Business Innovation Research contract to develop a solution against disinformation. 
The Air Force and the Special Operations Command awarded the deal to develop a machine learning-based platform that can automatically identify and assess suspected disinformation. 
"We've entered a new era where information warfare and the ability for our adversaries to shape perceptions of reality are their deadliest weapons," CEO Sean Gourley said in a press release.
"And we're honored to work with the U.S. Air Force and SOCOM to create first-of-its-kind AI solutions for tracking complex events and countering online disinformation."
Primer said its in-house natural language processing researchers have developed new approaches that will allow machine learning solutions to effectively identify and assess claims. The company said it expects to complete the platforms within the next 12 months. 
Humans create about 2.5 exabytes of data every day, and less than one percent of the total amount has ever been analyzed, Primer said. Such exponential "information overload," according to the company, makes it necessary to have an effective fact-checking solution.
Primer said its software machines can read and write in English, Russian and Chinese to automatically identify trends and patterns across large volumes of data. 
Under the SBIR deal, the company will create a platform that can automate work typically done by dozens of analysts in a security operations center, ingesting and funneling relevant data into a unified user interface. 
The platform will be tailored to continuously update dashboards used by Air Force and SOCOM operational commanders, allowing them to analyze situations in real time, the contractor added.
Headquartered in San Francisco, Primer builds machines that can read, write and automatically analyze large data sets. 
Category: Future Trends
Tags: artificial intelligence big data Department of Defense Future Trends machine learning Primer SBIR Sean Gourley Small Business Innovation Research Special Operations Command U.S. Air Force U.S. Intelligence Community USSOCOM