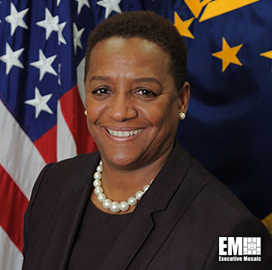 Principal Deputy CIO Essye Miller Announces Retirement
Essye Miller, principal deputy chief information officer and former acting CIO for the Department of Defense, has announced her retirement set for June 30. 
Miller will retire from public service after a 35-year career in government information technology, holding key positions with the Air Force, Army and the DoD. 
During her tenure at the OCIO, Miller played an important role in crafting the initial procurement and conceptualizing the requirements for the Joint Enterprise Defense Infrastructure contract, Nextgov reported. 
Defense CIO Dana Deasy holds Miller in high regard as she served as his adviser during his transition to the department.   
"Essye is without a doubt an inspiration to many and her dedication to the mission and leadership style will be missed throughout the department," Deasy said.
John Sherman, current CIO for the Office of the Director of National Intelligence, is slated to succeed Miller.
Sherman's planned succession of Miller builds on his service as deputy director of the open-source enterprise at Central Intelligence Agency, where he contributed to the Intelligence Community Information Technology Enterprise. 
Citing his breadth of experience, Deasy expects Sherman to continue implementing the DoD's digital modernization strategy.
Sherman would join the DoD CIO as it works on the implementation of mass teleworking capabilities and the ironing out of the preparations for the Cybersecurity Maturity Model Certification.
Category: Partnerships and Executive Moves
Tags: CIO cyber workforce cybersecurity Department of Defense Essye Miller Intelligence Community John Sherman Nextgov Partnerships and Executive Moves