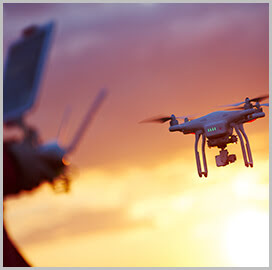 BVLOS operations
Proposed Legislation Seeks Streamlined FAA Approval Process for Drone Flights
A bill introduced in the Senate would require the Federal Aviation Administration to address a lack of clarity in the requirements for securing approval for beyond-visual-line-of-sight drone flights. Sens. Mark Warner, a former Potomac Officers Club speaker, and John Thune proposed the Increasing Competitiveness for American Drones Act of 2023.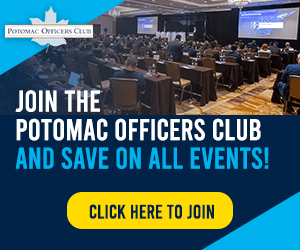 According to Warner, integrating drones into U.S. airspace would encourage the manufacturing of unmanned aerial systems in the United States instead of China.
The FAA is responsible for issuing waivers for each aircraft and BVLOS operation; however, the agency has yet to provide a consistent set of criteria that will be considered during the approval process, making the granting of waivers "slow and unpredictable," the office of Sen. Warner said.
Under the bill, the FAA would be required to establish a risk methodology to help the agency determine the level of regulatory scrutiny required for each UAS classification. The proposed legislation would also create the associate administrator of UAS integration position and a UAS certification unit responsible for issuing all rulemakings, certifications and waivers.
The Association for Uncrewed Vehicle Systems International has expressed support for the bill. AUVSI Chief Advocacy Officer Michael Robbins said the association urges Congress to prioritize drone integration and include the legislation as part of its critical work to pass a multiyear FAA reauthorization.
Robbins highlighted the valuable services commercial drone operations can provide to the American public and workforce. He, however, noted that regulatory hurdles prevent drones from reaching their fullest potential.
Category: Speaker News
Tags: BVLOS drone flight Federal Aviation Administration John Thune Mark Warner proposed legislation Speaker News