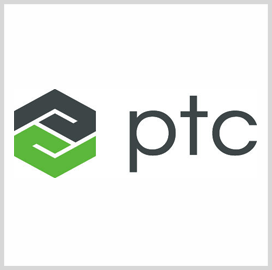 PTC
PTC to Support Navy Digital Transformation Efforts With Windchill PLM Solution
The U.S. Navy has picked PTC's Windchill product lifecycle management software as a service to assist the service's model-based product support digital transformation programs meant to enhance operational efficiency.  
The initiative, which will be launched in the company's fourth fiscal quarter, will allow the Navy to combine and harmonize legacy systems and various repositories for the benefit of users, PTC said Wednesday. 
In particular, the system unification will assist over 15K end-users, supplier networks and a fleet of ships and submarines. Jim Heppelmann, company president and CEO said the technology will support the Navy's effort in modernizing IT infrastructure.
"The selection of Windchill represents an exciting shift for the Navy to move from building custom software to using best-in-class commercial solutions. With Windchill, the Navy will be able to reduce costs, accelerate innovation, and enhance collaboration," he said.
The SaaS platform will also give Department of Defense and FEDRAMP impact level 5 security compliance. The service will likewise allow the Navy to decrease lifecycle costs and increase operational accessibility.
Cost reduction and an increase in availability are made possible with the product's three main attributes: Navy product data management which gives enterprise access to legacy and future navy weapon system technical data; Navy common readiness model, which reports and examines weapon readiness; and Navy data acquisition requirements, which simplifies data and other information to obtain technical and product details.
The Naval Sea Systems Command picked Windchill after a comprehensive review of all the available services. Among NAVSEA's selection criteria were secured cloud infrastructure, extensive collaborative and workflow attributes and technological efficiency.
Category: Future Trends
Tags: Department of Defense digital transformation FedRAMP Future Trends PTC SaaS software as a service U.S. Navy Windchill