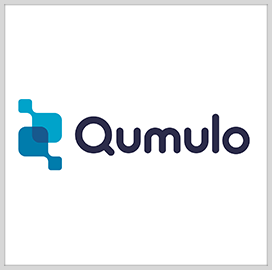 Qumulo
Qumulo Announces Availability of Cloud File Solution on AWS Marketplace
Qumulo, a cloud service provider, has announced the availability of its file data platform on the Amazon Web Services Marketplace as part of AWS GovCloud. 
The offering, named Qumulo, will allow government organizations to integrate their file data with both legacy applications in private cloud and cloud-native applications in AWS GovCloud with a single file data platform, the company said.
"Government agencies and organizations running mission-critical workloads need the ability to consolidate, analyze, and collaborate on massive unstructured data across on-prem and in the cloud," said Craig Bumpus, Qumulo's chief revenue officer.
Bumpus added that Qumulo's availability on AWS will benefit organizations that require higher compliance baselines such as the Federal Risk and Authorization Management Program or the Criminal Justice Information Compliance. 
Qumulo said its customers from the public sector include the National Renewable Energy Laboratory, University of Florida, San Diego Supercomputing Center, Scientific Computing and Imaging Institute and Utah's Weber School District.
Erik Deumens, a scientist and director at the University of Florida Information Technology Research Computing, said Qumulo makes data management more controllable and makes scheduling diagnostics operations more efficient.
"We find the Qumulo system to be rich in features and easy to work with. It is a very cost-effective solution so that we are making the best use of university funds," Deumens said. 
Qumulo also announced that it is working with Corsec Security to pursue FIPS 140-2 Level 1 validation and Common Criteria EAL2+ certification of Qumulo software on all of its supported offerings.
Category: Future Trends
Tags: Amazon Web Services AWS GovCloud CJIS cloud file data platform cloud-native application Common Criteria EAL2+ Corsec Security Craig Bumpus digital transformation Erik Deumens FedRAMP FIPS 140-2 Level 1 Future Trends ITAR NREL Qumulo San Diego Supercomputing Center University of Florida