Ramzi Musallam
CEO
Veritas Capital
Ramzi Musallam, CEO and Managing Partner at Veritas Capital
Ramzi Musallam is Veritas Capital's chief executive officer and managing partner. He is also a founding member of the company's first institutional fund in 1998.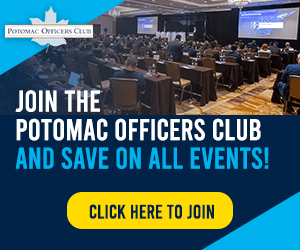 Musallam served stints at Pritzker & Pritzker, the private equity organization then headed by Jay Pritzker, and earlier at Berkshire Partners, a private equity firm headquartered in Boston, the company said.  
Musallam, a Wash100 winner for five consecutive years, has extensive experience serving on public and private company boards as well as in finance and private equity investments focusing on the technology market and public sector. 
He has been serving on Perspecta's board of directors since May 2018 and was the chairman of the board of directors of Vencore Holding for almost six years until May 2018. He also became a board of directors member at the KGS Holding for nine years from 2009 to 2018. 
In March 2020, Veritas Capital acquired DXC Technology's U.S. state and local health and human services for $5B in cash. DXC's state health unit offers technology-based platforms that enhance the management and operations of the nation's health programs. 
The company's present portfolio of companies in the government contracting business includes Alion Science and Technology, Guidehouse and Peraton. Guidehouse, the former public sector unit of PricewaterhouseCoopers that Veritas Capital acquired in 2018, finalized the buyout of consultancy service provider Navigant Consulting in October 2019.
In addition, Musallam played a major role in Peraton's acquisition of Solers in July 2019.  Founded in 1998, Solers offers IT services in areas including data and cyber engineering services, cloud satellite ground networks, systems integration and engineering support for the intelligence community and the defense markets. 
Musallam graduated with a bachelor's degree in mathematical economics from Colgate University and earned his master's degree in business administration from the University of Chicago Booth School of Business.
Category: Executive Profiles
Tags: Alion Berkshire Partners DXC Technology Executive Profiles Guidehouse Peraton Navigant Consulting Perspecta PricewaterhouseCoopers Pritzker & Pritzker private equity Ramzi Musallam Solers University of Chicago Veritas Capital Wash100