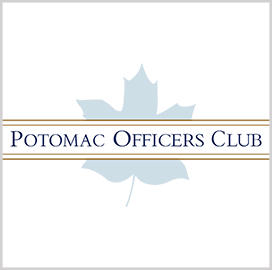 Raytheon Intelligence
and Space
Raytheon, C3.ai Partnership to Advance Military Use of AI
Raytheon Intelligence & Space and C3.ai have created an alliance to design artificial intelligence solutions for the public sector market, including the U.S. Air Force and the intelligence community.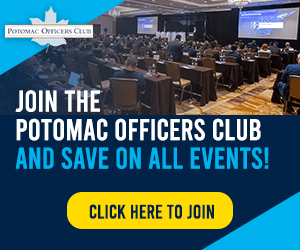 The joint effort is meant to accelerate the military AI adoption as the technology is changing the nature of warfare, RI&S said Monday. 
Nathan Parker, deputy program executive officer for the Air Force Rapid Sustainment Office,  said to achieve the vision of using AI to transform the military into a digital organization, the two companies will play vital roles for the service and for the RSO in particular. 
"Fulfilling this vision of broad implementation requires identifying applicable use cases for AI across the Air Force, rapidly piloting solutions, and scaling successes across our enterprise to accelerate the transformation," he said. 
David Appel, RIS vice president for defense and civil solutions at space and C2 systems and a Potomac Officers Club member, said the large amounts of data are readily available to the government compared to before, but harnessing them is an issue. 
"Artificial intelligence can be used to help them make sense of that data, which will allow them to make smarter decisions faster on the battlefield. And that's just one of the benefits," he said. 
Thomas Siebel, CEO at C3.ai., said the two companies have the same goals of anticipating and address the clients' challenges and concerns. 
"Together, we offer an end-to-end enterprise AI platform and mission-tailored applications that will dramatically reduce cost and risk, accelerate adoption and deployment of AI solutions, and scale the impact of AI across any organization," he said.
Based in Redwood City, California, C3.ai is an enterprise AI software developer established in 2009. The company specializes in platform as a service, big data, data science, machine learning, cloud computing, enterprise software solutions, predictive analytics and software as a service.
Category: Partnerships and Executive Moves
Tags: artificial intelligence C3.ai David Appel Nathan Parker partnership Partnerships and Executive Moves Rapid Sustainment Office Raytheon Technologies Thomas Siebel U.S. Air Force U.S. Intelligence Community