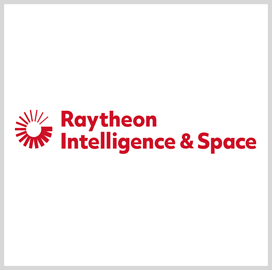 Raytheon Intelligence
and Space
Raytheon Intelligence & Space Bags Back-to-Back Business Transformation Partner Recognition From Red Hat
Red Hat has named Raytheon Intelligence & Space as business transformation partner for the second consecutive year owing to their collaborations in building software development solutions and an open framework for data processing.
According to John DeSimone, vice president of Cybersecurity Training and Services at Raytheon Intelligence & Space, the companies' partnership has led to the development of solutions that rapidly addressed customer needs in both classified and unclassified environments.
In particular, joint efforts have led to the creation of a suite of DevSecOps Optimization offerings that offer a secure-based approach to developing software, ensuring that applications have security features built into them right from the onset instead of integrating them later on, which could lead to exposure to vulnerability risks, Raytheon Intelligence & Space said.
Jon Check, senior director of cyber protection solutions at Raytheon Intelligence & Space and a Potomac Officers Club member, said the combination of the company's cybersecurity offerings with Red Hat's security capabilities provide solutions to industry-wide challenges, including the need to establish security controls and testing software for vulnerabilities throughout the deployment process. 
In addition, Raytheon Intelligence & Space combined its mission-domain knowledge with Red Hat's Open Shift Container Platform to develop the Future Operationally Resilient Ground Evolution for the Air Force. By combining their capabilities together, the companies were able to accelerate the prototyping and the deployment of FORGE, an open framework dedicated to processing data from existing satellites in orbit, as well as next-generation of satellites that are slated for launch.
The recent collaborations expand on the companies' decade-long partnership in delivering leading-edge solutions across multiple domains in support of mission-critical operations. Moving forward, the companies aim to collaborate again to fulfill the requirements of the Army's $957 Cyber Training, Readiness, Integration, Delivery and Enterprise Technology contract. 
Category: Member News
Tags: Business Transformation Partner DevSecOps Optimization Future Operationally Resilient Ground Evolution John DeSimone Jon Check Member News Potomac Officers Club Raytheon Intelligence & Space Red Hat software development solution Ted Glusko