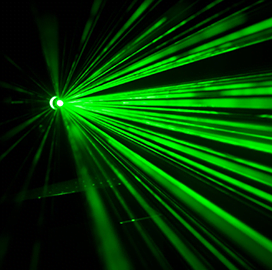 Directed energy weapon
Raytheon, Kord Demonstrate DE M-SHORAD's Ability to Shoot Down Aerial Threats
Raytheon Intelligence & Space has partnered with KBR subsidiary Kord Technologies to test the U.S. Army's Directed Energy Maneuver-Short Range Air Defense system.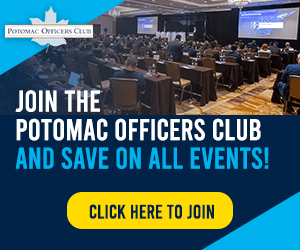 During a series of continuous live-fire exercises, DE M-SHORAD was able to acquire, track, target and shoot down multiple 60-millimeter mortars. The defense system was also able to shoot down several small, medium and large drones.
DE M-SHORAD is a 50-kilowatt high-energy laser designed to protect troops from aerial threats. It was fitted to a Stryker combat vehicle and tested at the White Sands Missile Range in New Mexico, Raytheon Technologies said Monday.
Annabel Flores, president of electronic warfare systems at Raytheon Intelligence & Space, said the tests are essential in providing soldiers with a maneuverable short-range air defense system.
As the primary integrator, Kord is responsible for installing and optimizing the laser defense system for the Stryker combat vehicle. Raytheon provides the laser weapon module, a specialized radar acquisition system, a beam control system and a targeting sensor.
Kord and Raytheon are working with a joint industry team that includes Rocky Research, General Dynamics Land Systems and Applied Technology Associates. Rocky Research is providing power and thermal management solutions, GDLS is working on the Stryker platform and Applied Technology is delivering additional sensors.
The industry team expects to deliver four DE M-SHORAD units to Army Brigade Combat Teams in 2022.
Raytheon Intelligence & Space builds high-energy laser weapon systems that work for land-, air- and sea-based platforms. The solutions are designed to protect bases, airports and other high-value assets.
The company's HEL weapons are built on open architectures and use scalable power and ruggedized design to allow them to meet various mission demands.
Category: Future Trends
Tags: Annabel Flores Counter-UAS Directed Energy-Maneuver Short-Range Air Defense Future Trends KBR Kord Technologies laser weapon Raytheon Intelligence & Space US Army