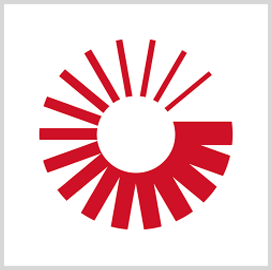 Raytheon
Intelligence and
Space
Raytheon Provides Communications Channels for NASA's Space Data Project
Raytheon said its intelligence and space division has been providing data distribution channels for NASA's Earth Science Data and Information Systems mission.
Raytheon said it allows NASA to send data from the Sentinel-6 satellite to the Earthdata Cloud platform via the Cumulus application, which was designed to distribute and archive space data.
NASA launched the Sentinel-6 in November 2020 to make space data more accessible for scientists and the public at large. However, NASA needed to address the increasing amount of satellite data it has to store, according to Raytheon.
David Appel, vice president of defense and civil solutions at Raytheon's intelligence and space unit, said NASA needs to store Sentinel-6 data permanently.
"The data storage challenge becomes that much greater with the petabytes upon petabytes of data that satellites generate every day," said Appel, a member of the Potomac Officers Club.
Raytheon said worked with NASA's Jet Propulsion Laboratory Physical Oceanography Distributed Active Archive Center Operation to create a method for distributing and archiving data in a cost-effective and efficient manner.
The company said it provided communication channels for launch operations and mission support, as well as monitoring instruments designed to facilitate the flow of data to the cloud.
Dana Shum, a mission engineer at Raytheon, said the ESDIS project required the implementation of the Scaled Agile Framework, which is a set of workflow patterns aimed at guiding enterprises in scaling agile practices.
NASA plans to launch a second Sentinel-6 satellite in 2025. The duo will continue providing measurements of global sea-level rise, an indicator of human-caused climate change, NASA said.
Category: Member News
Tags: Dana Shum David Appel Earthdata Cloud ESDIS Jet Propulsion Laboratory Member News NASA Raytheon Scaled Agile Framework Sentinel-6