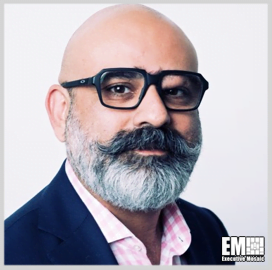 Raza Latif
President
NuAxis Innovations
Raza Latif, President of NuAxis Innovations
Raza Latif, a Potomac Officers Club member, is the president NuAxis Innovations, overseeing strategy execution to manage customer experience, service delivery, technology innovation and enterprise growth.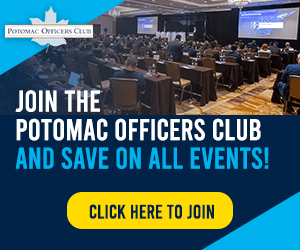 He has been part of the organization since 2002, previously serving as a director for corporate development and most recently as the chief operating officer, the company said. 
Latif brings into the role more than 20 years of technology industry experience and contributes to the company's growth as the Virginia-based IT infrastructure support contractor expanded from 10 employees and one contract to over 400 workers and at least 30 contracts over an 18-year period. 
During his tenure, the company landed a spot on a potential eight-year, $207M Next Generation IT Services contract from the Department of Health and Human Services. 
The blanket purchase agreement calls for the contractors to provide the HHS's Office of IT Infrastructure and Operations technology services, including endpoint engineering, data center operations and service management and support. 
The other contractors that received the award were CSRA, Leidos, ActionNet and SAIC.
In April, the company partnered with Prolantics, MBS and Sparkhound to help NTT Data Services implement the Department of the Interior's Technical Information Management modernization program. 
The initiative, valued at $95M, will enhance the agency's IT system meant to automate regulatory and business processes at the Ocean Energy Management and Safety and Environmental Enforcement. 
In addition, the TIM program covers efforts to assess Information Technology Infrastructure Library processes, security posture, Agile practices and DevSecOps applications.
Before joining NuAxis Innovations, Latif held managerial positions at Datafore, Mobilink GSM and Gulfnet. He started his career as a business analyst for one year at Supernet. 
A member of several non-profit organizations, Latif earned his bachelor's degree in electrical engineering from GIK Institute of Engineering and holds a master's of science in management and information technology from the University of Virginia.
Category: Executive Profiles
Tags: Executive Profiles GIK Institute of Engineering information technology IT infrastructure IT service contract NuAxis Innovations Raza Latif University of Virginia