Reechik Chatterjee,
CEO,
Blinkly
Reechik Chatterjee, Cofounder and CEO at Blinkly
Reechik Chatterjee is cofounder and CEO at Blinkly, a Washington, D.C.-based information technology services firm that offers a secure email program. The company's areas of interest include cryptography, machine-learning network obfuscation and quantum-resistant and encrypted communications.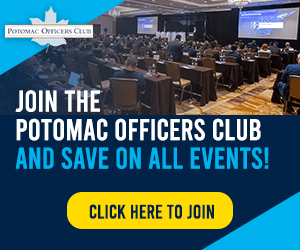 He was recently featured in an Amazon Web Services Public Sector video where he discussed Blinkly's status and objectives as a partner in the GovTechStart accelerator program. According to Chatterjee, the aim is to strengthen ties with mutual AWS customers at the local, state and federal levels.
A member of the Potomac Officers Club, Chatterjee founded Blinkly in 2021, according to his LinkedIn profile.
He served as vice president of technology and operations at Percipient .ai, a software development company that supports advanced analytics needs in intelligence and national security through artificial intelligence products and services.
Percipient .ai's primary offering is Mirage, an intelligence analysis platform meant to rapidly process visual data taken from tactical edge environments. It comprises several modules, including full-motion video, geospatial capture and vehicle recognition capabilities.
Chatterjee worked as a consultant at Booz Allen Hamilton for 13 years. In 2010, the company recognized his proposal to build a comparative analysis system for electronic health records, potentially supporting decision-making by medical practitioners.
His educational background consists of a master's degree in applied economics from Johns Hopkins University and a bachelor's degree in biomedical engineering and electrical and computer engineering from Duke University.
Category: Executive Profiles
Tags: Blinkly CEO cryptography encrypted communications Executive Profiles LinkedIn machine learning percipient.ai Reechik Chatterjee