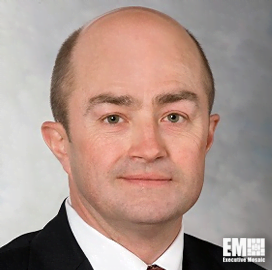 Regis Repko
SVP
Duke Energy
Regis Repko, SVP and Chief Regulated and Renewable Energy Officer at Duke Energy
Regis Repko works for Duke Energy as a senior vice president and its chief regulated and renewable energy officer.
The role puts him in charge of the electric power holding company's diverse regulated generation portfolio of natural gas, coal and renewables.
Repko started his career at Duke Energy in 1985, according to his company profile.
He first worked for the Oconee Nuclear Station, where he served as a nuclear shift supervisor, operations shift manager, engineering supervisor, maintenance rotating equipment manager and superintendent of operations.
In addition, he was selected as the engineering manager for the Catawba Nuclear Station and station manager for the McGuire Nuclear Station.
Repko went on to serve as SVP of nuclear operations. Back then, he managed several of the company's nuclear plants, including the Harris Nuclear Plant, Brunswick Nuclear Plant, Oconee Nuclear Station and Crystal River Nuclear Plant.
Duke Energy also appointed him as site vice president of the McGuire Nuclear Station. His duties included directing station and facilities management, as well as industrial safety and business operations.
He is the former SVP of governance, projects and engineering for Duke Energy's nuclear organization as well. During that time, he was responsible for the company's nuclear corporate functions.
Repko graduated from Pennsylvania State University with a bachelor's degree in nuclear engineering. He has completed the Institute of Nuclear Power Operations Senior Nuclear Plant Manager Course.
Category: Executive Profiles
Tags: Duke Energy energy industry engineering Executive Profiles nuclear energy Regis Repko