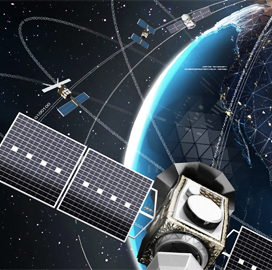 Satellite hacking
competition
Registration Period Begins for Third Hack-A-Sat Competition
The U.S. Air Force and the U.S. Space Force have opened the registration period for the third in a series of annual satellite hacking competitions. Hack-A-Sat is a prize challenge where security researchers can showcase their skills and knowledge in space cybersecurity.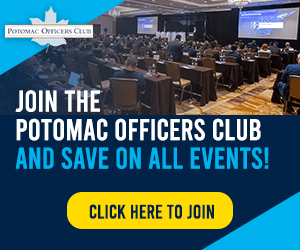 According to the event's website, Hack-A-Sat is aimed at helping cybersecurity talent develop the skills needed to protect space systems and build more secure ones.
Registrations began on April 8. Hack-A-Sat 3's qualifying event will be held on May 21 and May 22, the Air Force Research Laboratory said Monday.
Gen. John Olson, the mobilization assistant to the chief of space operations and the Department of the Air Force's chief data and artificial intelligence officer, said that the competition is an effort to fill the knowledge gap in space cybersecurity and promote innovation.
"Traditional cybersecurity is not effective enough. We need new ways to deter, defend and defeat those who threaten our collective security," said Olson, a scheduled speaker at the Potomac Officers Club's 3rd Annual CIO Summit on April 26.
During the qualifying round, participants will face off in a Jeopardy-style competition for a chance to win one of 10 $10,000 cash prizes.
Eight teams will advance to Hack-A-Sat's final event, a capture-the-flag-style hacking competition where teams will be tasked to attack and protect virtual satellite systems.
Unlike past Hack-A-Sat events, where physical hardware was used, the upcoming competition will exclusively use digital twin software to simulate a realistic space environment, AFRL said.
The organizers will award $50,000 to the winning team, $30,000 to the runner-up and $20,000 to the second runner-up.
Category: Speaker News
Tags: 3rd Annual CIO Summit Air Force Air Force Research Laboratory cybersecurity Hack-A-Sat John Olson satellite Space Force Speaker News