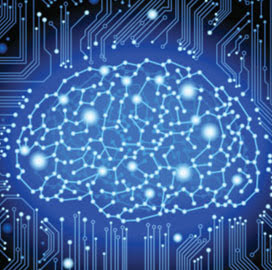 Report: Trump Administration Meets AI Strategy Objectives
The White House Office of Science and Technology Policy said the Trump administration has met its objectives identified under the American Artificial Intelligence initiative a year since its inception.
According to a joint letter released by Chief Technology Officer Michael Kratsios and Deputy CTO Lynne Parker, the administration made investments in AI research and development, advanced the development of international AI principles and implemented an AI regulatory framework.
The report also indicated that the administration's investments in AI will increase prosperity, enhance national security and improve quality of life for the American people, MeriTalk reported Thursday.
In response, the administration vowed to collaborate with its allies to maintain global leadership in AI development. The White House said it intends to continue promoting innovation and fostering trust, MeriTalk added.
Category: Future Trends
Tags: American Artificial Intelligence Initiative Future Trends Lynne Parker MeriTalk Michael Kratsios national security national strategy OSTP President Trump Trump administration White House Office of Science and Technology Policy