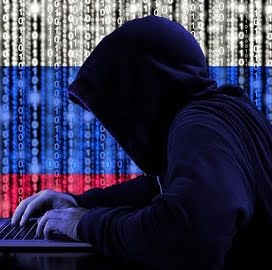 Hacker
Republicans Propose Bill to Protect Coronavirus Researchers From Foreign Hackers
Republican lawmakers have introduced legislation aimed at protecting American universities conducting coronavirus research against foreign malicious actors.
The legislation, introduced by Reps. Andy Barr and Frank Lucas, would require the National Insitute of Standards and Technology director to craft to provide universities and research institutions with guidance to protect themselves, The Hill reported Tuesday.
"We've seen disturbing evidence of state-sponsored cyberattacks from the Chinese Communist Party directed at universities and organizations conducting vital research on combating COVID-19. This compromises our research efforts and delays our ability to identify vaccines and treatments," Lucas said. 
Lucas and Barr introduced the bill following months of reported cyber attacks by Russian and Chinese hackers on American organizations racing to produce coronavirus vaccines and treatments. 
According to Lucas, NIST's Cybersecurity Framework "is the gold standard for cyber protection" and would serve as the director's basis for forming guidance.
He said a version of the framework tailored to academia will keep researchers' data safe from foreign theft and manipulation. 
Barr added that the NIST director's guidance would include best practices that will protect the United States' national security. 
"My bill would have the Director of National Institute of Standards and Technology put forth guidance to preserve COVID-19 research and greatly reduce the threat of cyberattacks," Barr said. 
Republicans in the House of Representatives previously included $52M in a proposed coronavirus stimulus package for the Cybersecurity and Infrastructure Agency to help address foreign attacks on coronavirus researchers. 
In May, House Minority Leader Kevin McCarthy also proposed legislation aimed at sanctioning foreign hackers targeting or stealing coronavirus research data.  
Category: Popular Voices
Tags: Andy Barr best practice China CISA COVID-19 cybersecurity cybersecurity framework foreign hacker Frank Lucas House Minority House Science Kevin McCarthy. House of Representatives malicious hacker National Institute of Standards and Technology national security NIST Popular Voices Republicans Russia Space and Technology Committee The Hill