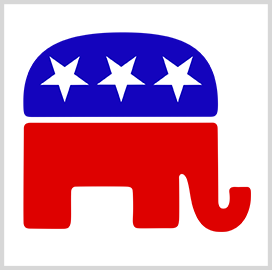 Republicans to Propose COVID-19 Consumer Data Protection Act
Four Republican senators are seeking to introduce the COVID-19 Consumer Data Protection Act in an effort to uphold consumer data privacy amid the coronavirus pandemic.
One of the proponents of the bill, Sen. Roger Wicker, R-Miss., acknowledged that while the use of data is instrumental in containing the virus and limiting future outbreaks, efforts must be put in place to prevent the exploitation of personal information.
Information on the bill suggests that it would require companies to secure permission before using consumer data to track the spread of the coronavirus, The Hill reported Thursday.
The bill would also grant consumers the authority to set limitations as to how companies can use their data, as well as to whom it may be transferred and how long it would be in their possession. Under the proposed legislation, companies would be mandated to publicly share transparency reports regarding their use of data to combat the pandemic and be forced to delete personally identifiable information as soon as it becomes non-essential for fighting the virus.
Sens. John Thurne, R-S.D., Jerry Moran, R-Kan., and Marsha Blackburn, R-Tenn., are set to introduce the bill alongside Wicker, who chairs the Senate Commerce Committee.
The Republican senators are pushing for the bill amid the Senate Commerce Committee's struggle to move ahead with a federal data privacy law that both congressional parties would agree to. The committee has been looking to get a bipartisan consensus on a bill that would offer protection around how businesses collect personal information about Americans.
In 2019, Wicker and Commerce Committee ranking member Sen. Maria Cantwell, D-Wash., set out to come up with a bipartisan version of such legislation, but failed to do so after a months-long disagreement.
Category: Popular Voices
Tags: Consumer Data Protection Act COVID-19 data privacy Popular Voices Republic Roger Wicker Senate The Hill