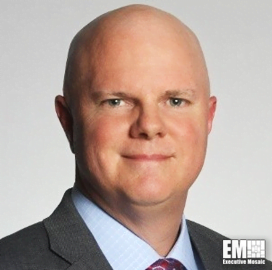 Richard Durand
Client Executive VP
ATT
Richard Durand, AT&T's Client Executive VP
Richard Durand, a Potomac Officers Club member, has served for four years as AT&T's client executive vice president. He is a senior manager responsible for business strategy, new business development and management and execution of existing programs that support the national security community.
Prior to his national security duties, Durand was a senior program manager responsible for large information technology, network service and professional service efforts for AT&T's government solutions unit. 
He was responsible for overall leadership and program management, including oversight and support of program technology implementation and execution. 
Durand served for four years as a senior system engineer, acting as a technical leader for a project supporting one of AT&T's clients in the Washington Metro area. 
He began his career at AT&T in June 1986 as an associate who provided administrative and business operations support across various company assignments. 
Starting June 1991, he served as a tech support specialist providing general IT support functions to AT&T's billing operations organization. 
Prior to AT&T, Durand served for 10 years as a meteorological and oceanographic technician for the U.S. Navy. He primarily served in facilities based in the Continental United States. 
As a unit data processing petty officer, he provided computer network and end-user desktop support. He held the rank of petty officer second class before being honorably discharged in September 2000.
Durand earned a master's degree in management from Liberty University and a bachelor's degree in computer systems networking and telecommunications from Strayer University. 
He also studied strategic leadership and management at the University of Illinois at Urbana-Champaign. 
Category: Executive Profiles
Tags: account executive associate AT&T Executive Profiles information technology LinkedIn national security Navy network service Petty Officer Second Class POC member Potomac Officers Club professional service Richard Durand U.S. Navy Reserve University of Illinois