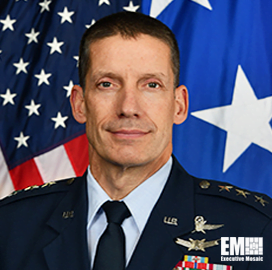 Robert Skinner
Director
DISA
Robert Skinner Discusses New DISA Strategy
The Defense Information Systems Agency plans to introduce a new operational strategy that will ensure that the U.S. military maintains information superiority over its adversaries. The roadmap aligns with the goals that DISA leadership outlined in its fiscal year 2022 budget.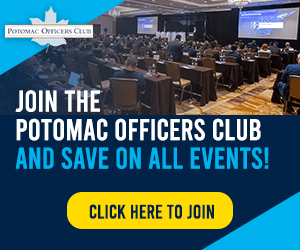 Lt. Gen. Robert Skinner, DISA director and former Potomac Officers Club speaker, said that the strategy has five lines of effort, but he considers one, command and control, to be the top priority. He expressed a desire to drive C2 initiatives to meet current and future environments, SIGNAL Magazine reported.
Skinner, who is also the commander of the Joint Force Headquarters-Department of Defense Information Network, added that C2 projects must enable cross-domain communications and mission execution.
According to the DISA director, the strategy calls for a review of the Defense Department's command and control requirements to ensure that defense components understand the requirements and can determine if they are being met. Defense components must also push for innovative solutions that the U.S. forces will be able to take advantage of. Innovation must cover everything from military branch processes to the actual technologies that warfighters use.
Skinner also wants the overall defense force to responsibly use data as much as possible. He noted that focusing on data will pave the way for improved use of artificial intelligence- and machine learning-enabled technologies that would spot adversaries that are trying to take advantage of potential vulnerabilities.
The other lines of effort in DISA's strategy involve synergy between cybersecurity and user experience and workforce empowerment.
Skinner said applying the strategy could allow the U.S. military to win its battles over its adversaries and give the American public a better understanding of how the Pentagon spends taxpayers' money. He also noted that the roadmap will lead to better decision-making across the force.
Category: Speaker News
Tags: command and control Defense Information Systems Agency Department of Defense Robert Skinner SIGNAL Magazine Speaker News strategy US Armed Forces