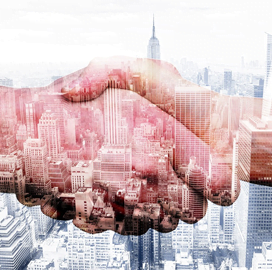 Robotic Skies Partners With Autonodyne to Facilitate Unrestricted UAS Flights
Robotic Skies has entered into a partnership with Autonodyne to provide services, including field maintenance, in support of the latter's mission-critical systems and solutions for unmanned aerial systems. 
According to Steve Jacobson, chief executive officer of Autonodyne, the company is keen on building architectures to facilitate unrestricted UAS flights in the national airspace. 
Jacobson considers Robotic Skies as an ideal partner for achieving the said goal, considering its ability to scale up customer support programs and its understanding of the nuances of operating in regulated airspace, Robotic Skies said. 
Through partnerships across the UAS and aviation industry, Robotic Skies has been able to deliver local turnkey field service support for enterprise UAS fleet operators. The company leverages traditional aviation methodology to ensure the safety, productivity and standard compliance of UAS flight operations. 
Robotic Skies CEO Brad Hayden sees the partnership as an opportunity for the company to combine its industry experience with Autonodyne and to integrate aviation safety mindset and best practices to the development of autonomous unmanned aviation technology.  
Autonodyne serves the aviation industry by providing the certification platform for on-board mission computers, software and ground control systems dedicated to enabling the co-existence of UAS with manned operations in the global airspace infrastructure. The Boston, Massachusetts-based company has already certified over 75 manned systems with unrestricted flight approval in the National and International Airspace. 
Category: Partnerships and Executive Moves
Tags: Autonodyne Brad Hayden mission-critical systems Partnerships and Executive Moves Robotic Skies Steve Jacobson Unmanned Aircraft Systems unmanned system