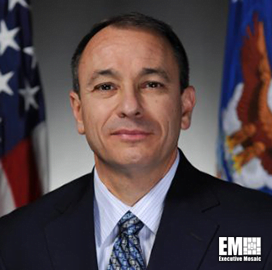 Ron Poussard
Ron Poussard, Owner, COO of Applied Federal Contract Associates
Ron Poussard is the owner and chief operating officer of Applied Federal Contract Associates, a professional consulting firm established in March 2017.
Backed by 35 years of experience working with agencies like the Department of Defense and NASA, Poussard helps the firm provide practical approaches and solutions to businesses dealing with government contracting matters.
The company's services cover federal contract processes, regulations and policies, including source selection processes, business development and capture strategies, requests for proposal and proposal evaluation, as well as subcontracting, teaming, networking and customer communications, according to Poussard's LinkedIn profile.
Most recently, Poussard spent over two years with Advanced Concepts and Technologies International, serving as executive vice president for contracts. During his tenure at the company, he led engagements with the Department of Defense, including contracts for the F-35 aircraft and space, cyber, finance, engineering and logistics projects. He also supported cyber acquisition contracts for the Department of Homeland Security and acquisition and logistics work for commercial customers.  
He also dedicated more than three years serving for NASA as director of contract and grant policy. In the said role, Poussard was tasked with keeping the agency's contract policies and processes compliant with Federal Acquisition Regulation and the NASA FAR Supplement. He was also responsible for the cost and price analysis for the agency's $14B annual budget for space systems development and mission support services.  
Additionally, Poussard championed the Air Force's small business development and contracting engagements. As director of small business programs, he led contract spending, program policies and strategies relative to small businesses.  
His career with the Air Force dates back to 1987, holding a number of roles such as deputy contracting director at Bolling Air Force Base and lead analyst for the C-17 program.  
Poussard holds a bachelor's degree in political science from Northeastern University and a master's degree in national security studies from Georgetown University.
Category: Executive Profiles
Tags: Advanced Concepts and Technologies International Applied Federal Contract Associates Executive Profiles NASA National Defense Industrial Association Ron Poussard U.S. Air Force