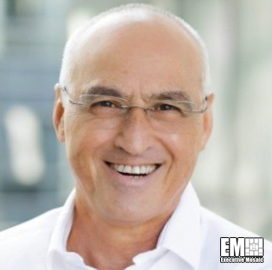 Roni Miran
VP of Operations
D-Fend Solutions
Roni Miran, Vice President of Operations at D-Fend Solutions
Roni Miran is a seasoned executive who serves as the vice president of operations at D-Fend Solutions, an Israel-based provider of counter-drone takeover technology.
With a career spanning more than 30 years, Miran has led various aspects of operations, including manufacturing, engineering, quality, cost and supply chain for large-scale companies and small startups, according to his LinkedIn profile.
Previously, he spent six years working as the VP of operations for computing network company Compass Networks.
While at Compass Networks, Miran played a key role in establishing company operations from incubation to sales. Additionally, he set up supply chains and ecosystems that supported both new product introductions and ongoing production.
Miran also dedicated 10 years of his career working as a manufacturing country manager for Cisco's operations in Israel.
He helped ensure that Cisco demonstrated excellence in manufacturing performance metrics, including quality and reliability. His contributions were also vital in the establishment of the New Product Introduction Engineering Center of Competence in Israel and the integration of newly acquired companies.
Earlier in his career, Miran was the operations VP for Pentacom. During his brief stint with the company, he created a supply chain to support short turn-around prototype production and continuous manufacturing.
He held the same position at RADCOM for six years, during which time he established an information technology infrastructure and a quality system to help the telecommunications company obtain quality certifications.
Miran holds a bachelor's degree in industrial and management engineering from Tel Aviv University.
Category: Executive Profiles
Tags: Cisco Compass Networks Counter-UAS D-Fend Solutions Executive Profiles LinkedIn Pentacom RADCOM Roni Miran