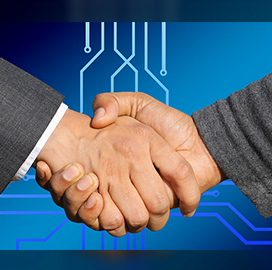 SADA Inks $500M Agreement With Google Cloud to Roll Out New Products, Services
Los Angeles-based SADA Systems has entered into a $500M multi-year agreement with Google Cloud to launch new offerings and services that expand on the platform's infrastructure and capabilities. The partnership will help SADA offer technology professionals immersed in Anthos environments with hands-on experiences and consultative training.
SADA also wants to support Netezza, Teradata and Hadoop migrations to BigQuery to promote data analytics modernization and data warehousing, SearchITChannel reported.
In addition, the partnership will enable SADA to create new offerings around Google Cloud's contact center artificial intelligence through collaborations with telephony partners.
Citing SADA's existing partner reseller agreement with Google Cloud, Tony Safoian, chief executive officer of SADA,  said the recent deal was the largest agreement between the companies since 2006.
Category: Partnerships and Executive Moves
Tags: Anthos artificial intelligence cloud adoption data warehouse modernization Google Cloud partnership Partnerships and Executive Moves SADA Systems Search IT Channel target data analytics Tony Safoian