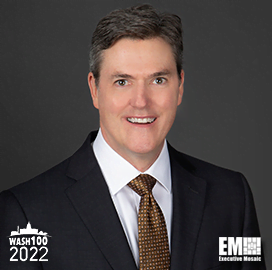 Michael LaRouche,
President,
SAIC
SAIC Announces $400M in National Security, Space Contracts for Q2 FY2023
Science Applications International Corp. announced that it secured $400 million in national security and space contracts in the second quarter of its fiscal year 2023.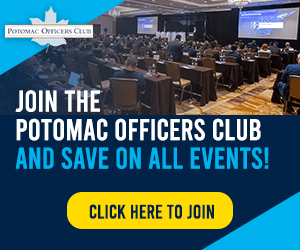 The awards are largely related to systems integration, delivery work, new cloud computing programs and the Department of Defense's Joint All-Domain Command and Control concept, SAIC said Monday.
Michael LaRouche, president of the national security and space sector at SAIC, said the company is prepared to drive digital transformation and cloud adoption at space and intelligence agencies.
"This quarter included revolutionary technical awards that set us apart from our peers in critical areas like digital engineering, multi-cloud and JADC2," said LaRouche, a member of the Potomac Officers Club and a two-time Wash100 winner.
SAIC recently won a separate $319 million command and control contract with the U.S. Air Force. The company said it would execute the Falconer Air Operations Center Weapon System Sustainment contract in collaboration with Air Force Kessel Run.
Kessel Run is another name for Detachment 12 of the Air Force Life Cycle Management Center. The organization specializes in rapidly delivering software products to warfighters and introducing efficiencies to the Air Force.
The Falconer program aims to improve warfighter situational awareness and decision-making by processing disparate information at air operations centers.
Headquartered in Reston, Virginia, SAIC delivers digital engineering, modernization, artificial intelligence and mission solutions to clients in the defense, space, civilian and intelligence markets.
Category: Member News
Tags: artificial intelligence cloud contract award Falconer program JADC2 Kessel Run Member News Michael LaRouche SAIC