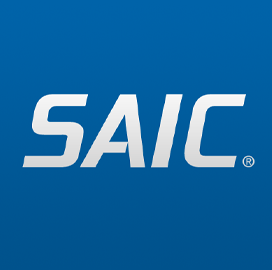 SAIC Appoints Gabe Camarillo, Josh Jackson to Defense Solutions Group Roles
Science Applications International Corporation has announced Gabe Camarillo as the new senior vice president and operations manager of naval sea and air systems operations within the company's defense solutions group. 
SAIC also named Josh Jackson as the new SVP and operations manager of the company's Navy and Marine Corps information warfare operations.
They will both report directly to Jim Scanlon, executive VP and general manager of the defense systems group, SAIC announced Wednesday. 
Camarillo will replace Rick Sabol who has served in the company for 10 years. Sabol will retire after a 37-year career in Navy defense contracting. 
The new appointee most recently served as VP of strategy for the defense systems group. He previously spent seven years holding leadership roles in national security in the Department of Defense. 
Camarillo also holds extensive experience as a private-practice lawyer, working on national security issues as a legislative aid for a Congress member.
"I am confident in Gabe's ability to carry on Rick's great work and build upon his success to take the NAVSEA/NAVAIR," Scanlon said.
Jackson joined SAIC in 2002 and is credited for successfully leading programs and teams in support of defense and national security customers.
He was most recently responsible for leading strategy and market growth and for developing solutions related to cloud infrastructure, software, cyber, analytics, engineering, and training and mission solutions.
"Josh is a valuable asset to our team, and I know he will continue to deliver compelling solutions and drive growth in our Navy and Marine Corps accounts that differentiate SAIC as a market leader," Scanlon said.
SAIC is a premier information technology and services company based in Reston, Virginia. According to its LinkedIn profile, the company specializes in IT solutions, logistics, supply chain, systems engineering, training and simulation, intelligence, cyber and cloud, IT modernization, space and data analytics.
Category: Partnerships and Executive Moves
Tags: Defense Solutions Group. Gabe Camarillo Department of Defense Jim Scanlon Josh Jackson Partnerships and Executive Moves SAIC Science Applications International Corp.