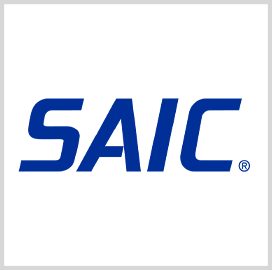 SAIC Lands $60M Navy Contract for Torpedo Testing Services
Science Applications International Corp. has received a $60M cost-plus-fixed-fee and firm-fixed-price contract from the Navy to provide heavyweight and lightweight torpedo testing services for the Naval Sea Systems Command. 
As prime contractor, SAIC will help the Naval Undersea Warfare Center Division Newport conduct tests and obtain data on MK 48 heavyweight torpedoes and MK 54 and MK 46 lightweight torpedoes.
Work for the contract covers the entire testing process, from the preparation of the testing facility, the interfacing of the test torpedo, the execution of the test and the collection and processing of the results, SAIC said Tuesday.
Additionally, SAIC will be responsible for maintenance, upgrades and operational support for test torpedo assembly and turnaround, system and subsystem testing, data reduction, test equipment operation, and data and configuration management.
The Navy contract has four option years in addition to a one-year base period of performance.
With the contract in tow, SAIC extends its partnership with NUWC's Propulsion Test Facility in Newport in Rhode Island. According to Jim Scanlon, executive vice president and general manager of SAIC's defense systems group, the company has been supporting the NUWC's testing of approximately 150 torpedoes for more than 13 years. 
The contract award comes on the heels of SAIC's recent inclusion on a $982M multiple-award, indefinite-delivery/indefinite-quantity contract to provide support for the Naval Sea Systems Command's unmanned surface vehicle family of systems.
Headquartered in Reston, Virginia, SAIC is an information technology company with a wide range of products that cater to defense, space, civilian and intelligence markets. 
Category: Contract Vehicles
Tags: Contract Vehicles Naval Sea Systems Command Naval Undersea Warfare Center SAIC Science Applications International Corporation torpedo system U.S. Navy