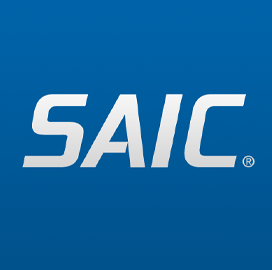 SAIC Wins Spot on $928M NAVSEA USV FOS Contract
Science Applications International Corp. has secured one of 40 spots on a $982M multiple-award, indefinite-delivery/indefinite-quantity contract to provide support for the Naval Sea Systems Command's unmanned surface vehicle family of systems.
Under the terms of the contract, SAIC will support the USV FOS functional areas and the Navy's future unmanned surface fleet by providing products and services, including payloads, non-payload sensors, mission support systems, autonomy and vehicle control systems, ashore and host platform elements, as well as logistics and sustainment. The IDIQ-MAC has a five-year period of performance that can be extended to 10 years, SAIC said Thursday.
Jim Scanlon, executive vice president and general manager of SAIC's defense systems group, considers the contract award as a means to help the Navy maintain and modernize its technology assets to meet current and future operational requirements.
With its participation in the IDIQ-MAC, SAIC effectively extends its partnership with the Navy. According to the company, the strong proof of mission engineering expertise that it has previously demonstrated will be valuable in the anticipated expansion of USV use.
"SAIC is excited to continue this relationship with the Navy to support the expansion of unmanned surface vehicles within the Navy's repertoire of technology," Scanlon said.
Headquartered in Reston, Virginia, SAIC is an information technology company with a wide range of products that cater to defense, space, civilian and intelligence markets. 
Category: Contract Vehicles
Tags: Contract Vehicles Family of Systems FOS Jim Scanlon NAVSEA SAIC Science Applications International Corporation U.S. Naval Sea Systems Command U.S. Navy unmanned surface vehicle USV