Cloud services
SAIC's $319M Falconer Support Award a 'Great Win,' SVP Says
Science Applications International Corp. has won a $319 million Air Force contract known as Falconer Air Operations Center Weapon System Sustainment, an award that Vinnie DiFronzo, senior vice president of operations for defense, called a "great win." DiFronzo, a Potomac Officers Club member, said the deal marks SAIC's first major command and control-related work with the Air Force. In partnership with the service's Kessel Run division, the company will leverage its C2, digital engineering and cloud computing capabilities to support the Falconer program, FCW reported.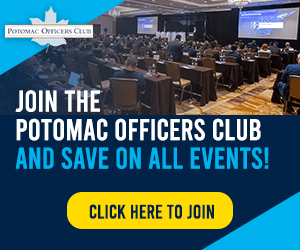 The program assists in managing air, space and cyberspace operations through air operations centers that collect and process C2 and intelligence data to support worldwide operations. According to DiFronzo, the aim is to improve situational awareness and decision making.
The SAIC executive added that the company's win signals a change in objectives for the Air Force as it directs its focus toward cloud integration and C2 software modernization. SAIC is the lead contractor on a $727 million award to support the service's Cloud One platform, which has grown the company's experience with legacy application cloud migration and major service providers such as Amazon Web Services.
DiFronzo said another reason the company was selected for the Falconer program is that the Air Force seeks to speed up its adoption of DevSecOps and agile practices in software development as part of broader modernization efforts. In May, SAIC secured a $390 million deal to modernize the Space Force's GPS system.
Category: Member News
Tags: command and control FCW Kessel Run Member News SAIC US Air Force Vinnie DiFronzo