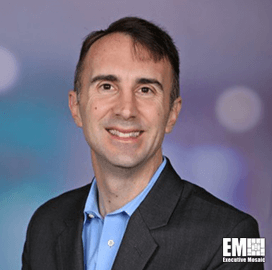 Hunter Downey
National VP
SAP NS2
SAP NS2's Hunter Downey Shares Career Story & Leadership Values
As national vice president of product launch and architecture at SAP NS2, Hunter Downey is responsible for guiding teams focused on cloud infrastructure, cloud product management and architecture. His work is informed by more than 20 years of experience with applications, cloud technologies and consulting services, eight of which have been with SAP NS2. Earlier in his career, he held roles at Accenture, Unisys and SAP's commercial business.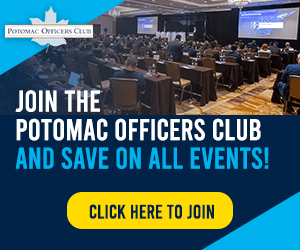 During a recent interview with the Potomac Officers Club, Downey discussed his career background and passion for government service as well as his leadership strengths and core values.
What can you tell us about your background and how you've been able to adapt to the ever-changing challenges of the federal landscape over the course of your career?
I have been working and supporting federal government customers for over 20 years. The first thing I will share is that it is incredibly rewarding to partner with and serve our federal customers. I started my career in consulting and gained a wealth of positive experiences working with the government budget and financial processes. This was a very important time in my career because I invested a lot of time understanding the operational side of the government. I realized that my passion was to deliver operational excellence for public sector organizations, which led me to my experiences with SAP and SAP National Security Services. At SAP NS2, I currently lead the architecture and product launch teams for our cloud portfolio, which is designed to serve our government customers within the United States.
When did you decide to pursue a career in the federal landscape and what were the key tasks that you wanted to complete? Any bigger goals you still want to accomplish?
I have always had a passion for supporting the US federal government. I am a big believer in service and supporting our country is a duty that I take very seriously. I believe that everyone can deliver value and contribute to our country in a multitude of ways. What drives me is a sense of purpose and contribution. In terms of other goals, there is an ongoing list. I want to help the government with innovation and adoption to make it easier for them to focus on the mission and their people. This is not a destination-driven task. It is a partnership where we can listen, grow together and offer solutions that create a positive outcome.
What do you believe are your core strengths as a leader and what lessons taught you the most about driving success?
I am fortunate to work with an incredible team. I value my time with them as individuals and I focus on listening to their needs and targets. I have learned that listening is the most important characteristic of being a leader. Ultimately, as a leader, you are responsible for delivering success for a part of your organization. I believe that people make the best decisions when there is accurate information and time to process the best answer. That combination drives success because you are not rushing for an answer – you are processing the gravity of the situation and giving your best effort to make a decision that allows you to visualize success for the organization and for others.
How would you describe your management style and core values towards building a winning culture?
In my mind, building a winning culture is about encouraging an environment where everyone can be their authentic self and visualize success for themselves and for the organization. Most importantly, it should be a space where teams can carry forward a vision where everyone can see the same target. A winning culture comes from people being happy and successful. I think the combination is critical because success takes hard work. Hard work and accomplishments shouldn't feel exhausting, they should feel like a long-term achievement that makes the journey worthwhile because their impact made a difference to our organization.
Category: Member News
Tags: executive spotlight govcon Hunter Downey SAP NS2