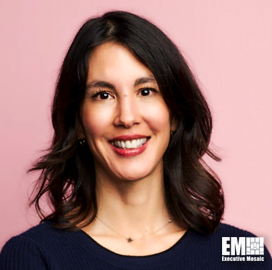 Sara Bowen
Vice President
Boeing
Sara Bowen, VP of Global Diversity and Inclusion at Boeing
Sara Bowen is a 20-year professional currently serving as Boeing's vice president of global diversity and inclusion.
She is responsible for a global team tasked with executing company strategies that promote inclusion, equity, diversity and compliance with equal opportunity and affirmative action laws and regulations.
Bowen's duties also include supporting the aerospace company's overall human resources strategy and advising the company's executive council on inclusion, equity and diversity strategies and operations, according to her LinkedIn profile.
The executive joined Boeing after an eight-year stint with Starbucks.
While working for the coffeehouse company, she served as global leader for inclusion and diversity, equity and accessibility. For more than a year, she managed a team of I&D professionals and equal employment opportunity experts in building inclusion strategies. She also led efforts to reduce the risk of bias and increase objectivity in the company's selection process.
Her career in Starbucks was also highlighted by her stint as the director of corporate counsel. In the role, she focused on providing advice on federal, state, local and international employment law issues.
Bowen also worked as a senior employment counsel for Amgen. During her four-month stint with the California-based biotechnology and human therapeutics company, she provided counsel on employment law matters including retaliation, discrimination, harassment, reductions in force and executive compensation.
Before that, she spent six years working as an associate at American law firm Davis Wright Tremaine.
She holds a bachelor's degree in communication studies and economics from Northwestern University and a Juris Doctor degree from Stanford Law School.
Category: Executive Profiles
Tags: Amgen Boeing Davis Wright Tremaine diversity and inclusion Executive Profiles human resource LinkedIn Sara Bowen Starbucks