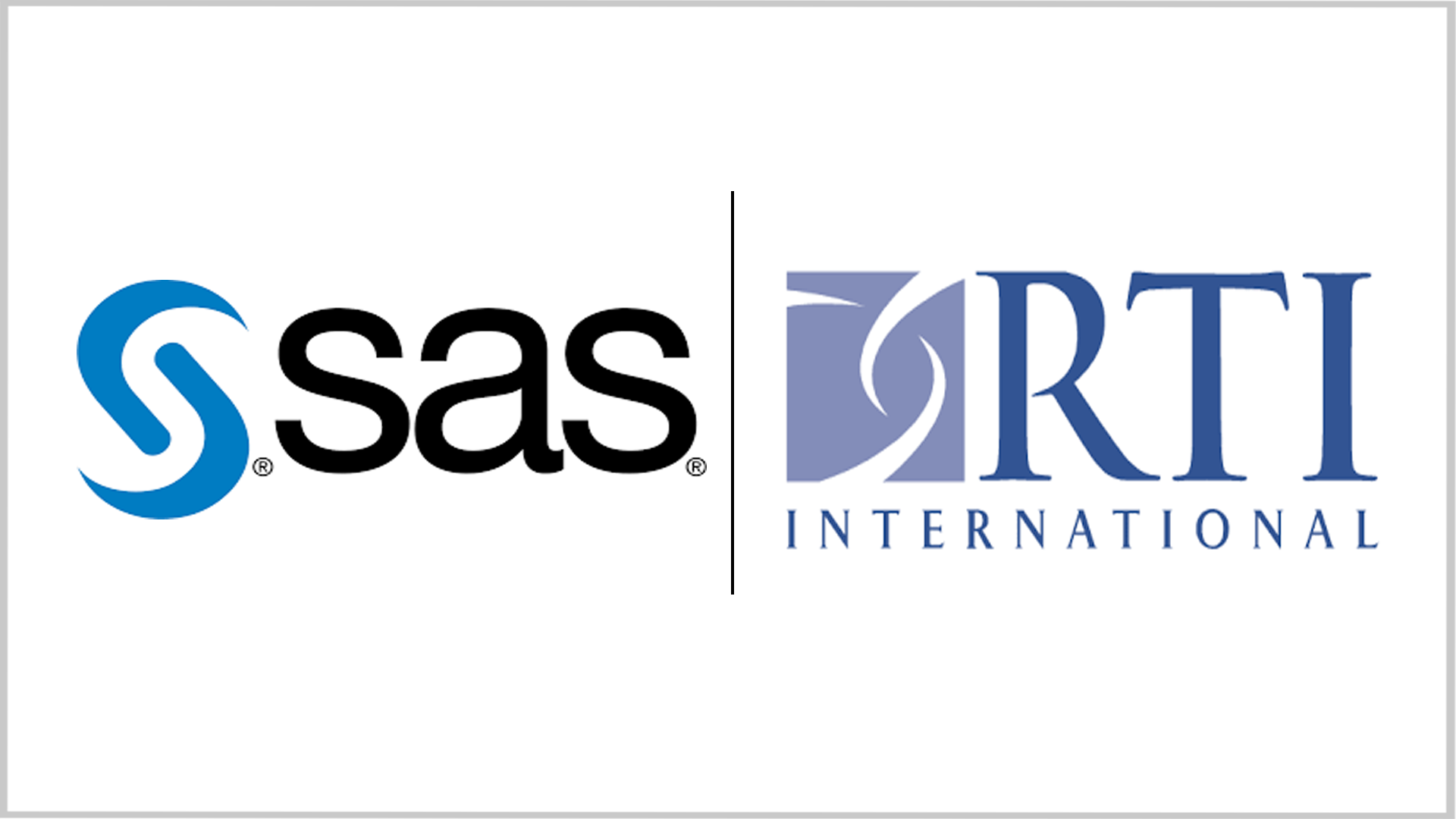 SAS, RTI International
SAS, RTI Partnership to Strengthen Research and Analytics Services to Public Sector
SAS and RTI International have announced a partnership designed to enhance research and analytics services for the public sector market. 
The North Carolina-based organizations will mainly serve the U.S. government agencies. RTI performs and organizes research, while analytics service company SAS provides software that analyzes data and offers business insights for the clients. 
The companies are expected to enhance their services by integrating techniques and practices such as subject matter expertise, scientific rigor, advanced analytics, and technical and software products into comprehensive products. 
Jim Goodnight, SAS CEO, said combining human resources with software and research is important to meet customer requirements. "Our organizations share a commitment to improving the world through research and using data for good. Government is where our joint efforts can have the greatest impact," he said.
Dr. E. Wayne Holden, president and CEO at RTI International, said the company has contributed to the improvement of the human condition since its establishment 61 years ago
"This partnership will allow our two organizations to bring top experts and scientists together to provide quality, impactful research that will improve lives in North Carolina, across the country and around the world," he said. 
Both organizations provide support to U.S. government agencies. Among their primary customers are the Department of Health and Human Services, including Centers for Medicare and Medicaid Services, National Institutes of Health and Centers for Disease Control, as well as the Department of Education, Agency for International Development and the Department of Defense. 
SAS will tap RTI's experience in various fields of government research and public policy. RTI will use its partner's software service in product development,  implementation processes and data governance. 
RTI researchers will use SAS Viya, the artificial intelligence and analytics platform as part of the collaboration efforts. The system is a single environment where users can manipulate and explore large-scale data as well as operate cloud-based analytics.
Category: Partnerships and Executive Moves
Tags: advanced analytics artificial intelligence Centers for Medicare and Medicaid Services Department of Defense Health and Human Services Jim Goodnight machine learning National Institutes of Health partnership Partnerships and Executive Moves Research and Development RTI International SAS Wayne Holden