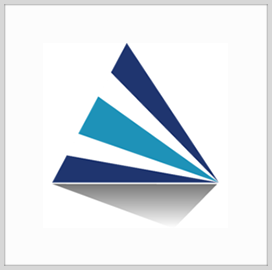 Savan Group
Savan Partners With AWS to Establish AI Platform
Savan Group, an information and data management consultancy, announced it has partnered with Amazon Web Services to establish a new cloud-based platform for artificial intelligence and machine learning. 
Dan Albarran, Savan's chief technology officer, said his company's new use of cloud distributed cloud processing will allow it to more rapidly develop, test and execute machine learning models, Savan announced.
"Data has become the new oil, and our cloud-based AI platform is unlocking the value of data for the benefit of the Government and the taxpayer," Albarran said. 
According to Savan, it is now developing machine learning models at a larger scale by leveraging distributed storage and the computational power of graphics processing units within an environment authorized under the Federal Risk and Authorization Management Program. 
Savan explained federal data is not being fully leveraged because they are locked away in documents, videos, audio, images and paper. 
Organizations are also struggling to keep up with the pace at which unstructured data is being collected, hindering their ability to properly manage and extract value from data, Savan added.
The company said that with AWS, machine learning and natural language processing technologies will allow it to analyze data, turning information into knowledge. 
"This is a game-changer for our ability to address the Government's data and information challenges at virtually unlimited scale," Albarran said.
Based in McLean, Virginia, Savan is an information technology consulting firm that specializes in digital transformation and management, according to its LinkedIn profile.
The company also works in the fields of program management, risk management, information governance, human capital support, change management, business case development and many others. 
Category: Popular Voices
Tags: Amazon Web Services artificial intelligence cloud consultancy Dan Albarran digital transformation federal government FedRAMP information technology machine learning natural language processing Popular Voices Savan Group unstructured data Virginia