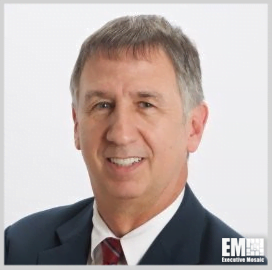 Guy Cavallo
Deputy CIO
SBA
SBA's Guy Cavallo to Join OPM as Principal Deputy CIO
Guy Cavallo, deputy chief information officer of the Small Business Administration, will join the Office of Personnel Management as principal deputy CIO starting Sept. 14. 
Cavallo is credited with spending his three-year tenure significantly contributing to the SBA's information technology modernization successes, Federal News Network reported Tuesday.
 "I'm looking forward to helping doing the same modernization at OPM that I helped lead at SBA. My time at SBA is coming to an end, but I'm excited to move over to OPM and help them get modernized," Cavallo said.
He said SBA's modernization efforts were key in expanding the agency's size and information systems and in supporting the Coronavirus Aid, Relief and Economic Security Act.
IT modernization also impacted SBA's policies in deploying cloud and cyber technologies and in getting the Department of Homeland Security to change its approach the Trusted Internet Connections and the continuous diagnostics and mitigation programs, Cavallo added.
"So not only did we greatly improve the delivery of SBA's mission, we also changed federal policy forever. My time at SBA is a time in my career that I will always fondly remember," Cavallo told Federal News Network in an email.
There have been no announcement on who will replace Cavallo even on an acting capacity. 
Cavallo is the second high-ranking IT executive in the agency to announce their retirement in the last four months. Former Deputy Federal CIO Maria Roat, a 2020 Wash100 winner, left her post in May.
Before he joined SBA in January 2017, Cavallo served as the Transportation Security Administration's executive director of IT operations. He was responsible for overseeing the agency's major capital investments for hardware and telecommunications services, among others. 
Cavallo has also held technology and IT roles in Microsoft; the city of Charlotte, North Carolina; and the Corporation for National and Community Service.
He earned a bachelor's degree in political science from the University of Michigan. 
Category: Partnerships and Executive Moves
Tags: CARES Act Charlotte cloud CNCS cyber executive move Federal News Network Guy Cavallo information technology IT Modernization Maria Roat Microsoft modernization Office of Personnel Management Partnerships and Executive Moves Small Business Administration technology Transportation Security Administration TSA University of Michigan Wash100