Scott Barnett
VP and GM
Lumen Technologies
Scott Barnett, VP of DOD Sales at Lumen Tehnologies
Scott Barnett serves as the vice president for Department of Defense sales at Lumen Technologies, formerly CenturyLink, a communications company that delivers hybrid networking, cloud connectivity and security solutions.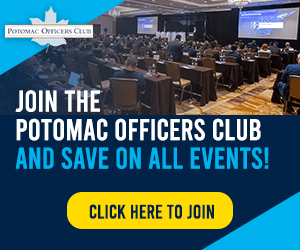 Barnett leads a growing company division that creates value by delivering solution sets to the DOD. He has held multiple management positions during his 19-year tenure with the company, according to his LinkedIn profile.
Before he took on his current role, Barnett served as the director for the national cable operator practice and director for the internet service provider and content channels within the company's wholesale markets group.
He worked for Level 3 Communications before its acquisition by CenturyLink in November 2017. Then-CEO Glen Post III said the acquisition expanded CenturyLink's portfolio of communications solutions for customers who need networking and information technology services. 
Barnett has about 28 years' worth of technology experience in the areas of wholesale, large enterprise, content, cable, carrier, service providers, satellite and cloud. 
He gained sales management experience before joining Level 3 Communications. He previously worked for several technology development stage organizations, including DIGEX and American Mobile Satellite Corporation. 
The executive began his career in telecommunications with Southwestern Bell Mobile Systems, now known as AT&T.
Barnett earned a bachelor's degree in business finance from Radford University and a master's degree in business management from National-Louis University.
He also completed executive development programs at the University of North Carolina's Kenan-Flagler Business School and at the University of Denver's Daniels College of Business. 
Category: Executive Profiles
Tags: AT&T CenturyLink cloud Department of Defense DIGEX America Mobile Satellite Corporation Executive Profiles Level 3 Communications LinkedIn Nationa-Louis University networking Radford University sales Scott Barnett security Southwestern Bell Mobile Systems telecommunications University of Denver University of North Carolina Verizon