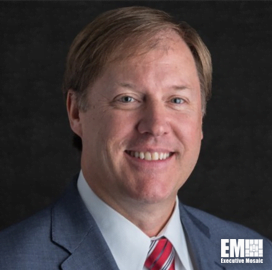 Scott Briggs
Scott Briggs, Senior Director of DoD Business Development at ViON
Scott Briggs serves as the current senior director of Department of Defense business development at ViON.
Briggs was promoted to his current position after briefly serving as ViON's director for DoD and intelligence community sales, in which he was tasked with delivering the company's solutions and as-a-service offerings, from cloud to artificial intelligence, in support of information technology modernization challenges.
His career with ViON dates back to August 2011, when he was named director of business development for the company's Navy, Marine Corps and NASA programs, according to his LinkedIn profile.
Briggs was able to help NASA understand the right applications of different as-a-service models, which eventually led to the agency's issuance of an on-premise cloud request for quotations. 
Briggs has decades worth of experience working with telecommunications equipment, semiconductor and engineering, and technical services companies. 
Previously, the executive served as senior vice president for Belcan, where he directed management teams at Defense Advanced Research Programs Agency, Department of Homeland Security, Air Force Research Labs, Naval Air Systems Command, Department of State and the Department of Energy.
He was also the assistant executive director of systems engineering at Sensor Technologies, which was acquired by ManTech in 2010. While at Sensor Technologies, Briggs served as the program manager for task orders with a maximum value of $300M and 47 different efforts aimed at creating, fielding, and maintaining several types of intelligence systems for the Army, DARPA, and other DoD customers.
Additionally, he spent four-and-a-half years as vice president and director of training at Preliator Group. The said role gave Briggs the opportunity to formulate and establish solutions that ensured the success of information sharing and intelligence gathering programs in support of homeland security missions.
Category: Executive Profiles
Tags: business development Department of Defense Executive Profiles Intelligence Community IT Modernization LinkedIn Scott Briggs Senior Director U.S. Navy ViON