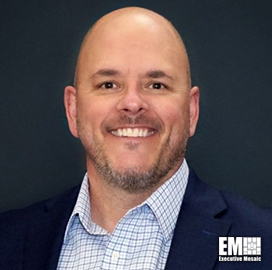 Scott Cambridge,
Account Manager,
Crestron Electronics
Scott Cambridge, Global Government Account Manager at Crestron Electronics
Scott Cambridge took the role of global government account manager at Crestron Electronics in September. The company delivers workplace technologies, engineering and transforming corporate automation and unified communication solutions for enterprise organizations. Cambridge, a Potomac Officers Club member, joined Crestron after spending over nine years as Microsoft's senior customer success account manager, according to his LinkedIn profile.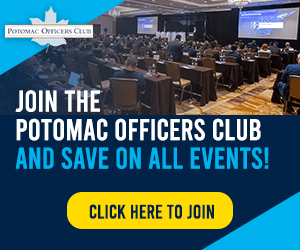 At Microsoft, he played a key role in developing a comprehensive program plan tailored to customers' complex strategic and operational environments to support over 120,000 devices in the U.S. He also assisted in building information technology defense capabilities, supporting crisis response, and helping customers in deterring and defending transnational threats.
Cambridge served in the U.S. Army for nearly 25 years as chief operations officer, during which he developed the North Carolina National Guard Interoperable Communications Plan to allow National Guards and federal, state and local government entities to launch coordinated operations during times of crisis or critical state disasters. He also coordinated and conducted key intra- and inter-agency communications briefings with various state agencies to improve internal agency knowledge of communications and build positive relationships with public safety communications teams.
Before joining the Army, Cambridge was the joint operations cell communications leader at the National Guard Bureau. He was the key liaison responding to and tracking all National Guard responses to all critical nationwide disasters and attacks. He was also in charge of providing mission-critical information and coordinating communications for emergency situations.
Cambridge also spent time serving as IT program manager for El Dorado Irrigation District and as deputy director and chief information security officer for El Dorado County.
He holds a bachelor's degree in business administration from Northcentral University and a Master of Business Administration degree focused on innovation and entrepreneurship from Clemson University.
Category: Executive Profiles
Tags: Crestron Electronics Executive Profiles global government account manager LinkedIn Scott Cambridge