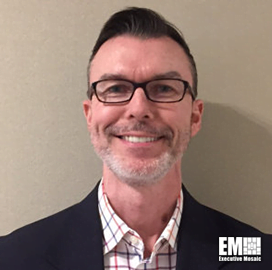 Scott Hotaling,
Director,
RMC
Scott Hotaling, Director of Security and Risk Operations at RMC
Scott Hotaling is the director of security and risk operations at Risk Mitigation Consulting, working out of New Alexandria, Virginia. He has over 20 years of experience in the commercial and government sectors, specializing in risk management, infrastructure analysis, critical infrastructure protection and business continuity, according to the biography posted on RMC's company website.
Hotaling leads RMC's risk and security division and serves as the program manager for the Navy mission assurance projects. He has been at the forefront of the Defense Critical Infrastructure Program and evolution to mission assurance for over 10 years, his biography further reveals.
Hotaling has led a number of programs and teams of subject matter experts conducting complex all-hazard risk assessments at a variety of strategic sites worldwide. He has authored a number of risk assessment guides, white papers, training manuals, and federal standards and guidelines.
Before joining RMC, Hotaling worked as a lead associate at Booz Allen Hamilton, a job he held for nine years, according to his LinkedIn profile. In that role, he provided consulting support to Air Force, Marine Corps and Department of Defense clients in the areas of risk management and mission assurance.
Hotaling holds a bachelor's degree in forensic science and public justice and has been trained in engineering and modeling. Additionally, he has been involved with ASIS International for over 20 years and is board certified in security management, holding the title of Certified Protection Professional.
Category: Executive Profiles
Tags: Executive Profiles risk management Risk Mitigation Consulting Scott Hotaling State University of New York College at Oswego