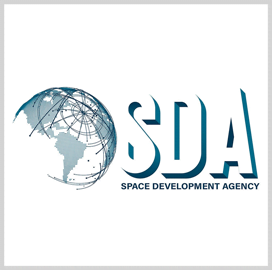 Tranche 1 Transport Layer
SDA Awards $1.8B in Prototype Agreements for National Defense Space Architecture Buildout
The Space Development Agency has awarded $1.8 billion in prototype agreements for the buildout of the National Defense Space Architecture, a sensing and data transport capability intended to deliver space-based solutions to warfighters.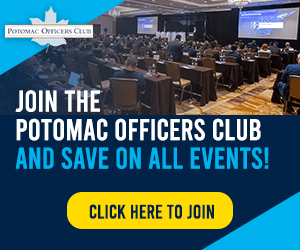 SDA awarded $382 million to York Space Systems, $700 million to Lockheed Martin and $692 million to Northrop Grumman for each to contribute to the creation of NDSA's foundational Transport Layer.
The companies will specifically build and demonstrate two near-polar low-Earth orbit planes out of the six-plane Tranche 1 Transport Layer, Defense .gov reported Monday.
SDA Director Derek Tournear, a speaker at a past Potomac Officers Club event and a 2021 Wash100 winner, explained that the Transport Layer will be made up of small, mass-producible space vehicles.
T1TL will consist of 126 optically interconnected space vehicles, which will form a communications mesh capable of transporting large volumes of data.
Under the terms of the new awards, the three companies will each work on a cluster of 42 T1TL prototype satellites.
T1TL is expected to proliferate capabilities currently being demonstrated in Tranche 0 Transport Layer. T1TL is also intended to enable global and persistent communications capabilities in support of the Department of Defense's Joint All-Domain Command and Control initiative.
According to the SDA website, NDSA will consist of seven parts: the Transport Layer, Battle Management Layer, Tracking Layer, Custody Layer, Emerging Capabilities Layer, Navigation Layer and Support Layer.
Tournear said that SDA plans to award work on each tranche of the Transport Layer through a "two-year spiral development" to allow industry players to "plan, develop and grow accordingly."
Category: Speaker News
Tags: Department of Defense Derek Tournear JADC2 Lockheed Martin National Defense Space Architecture Northrop Grumman prototype agreement Space Development Agency Speaker News York Space Systems