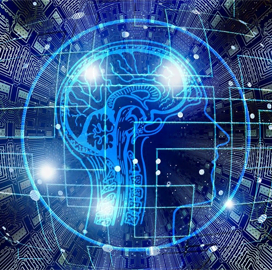 Machine learning
SDA Expects Space-Based Machine Learning Within the Decade
Machine learning-powered satellites could be achieved within the next decade but are currently not feasible due to the limitations of computers, a top defense official said.
Space Development Agency Director Derek Tournear, a past Potomac Officers Club event speaker, said a computer in space would be limited by temperature limits and power requirements, Defense One reported Wednesday.  
"On the ground, I can tie myself to a hydroelectric dam and a river to cool my processing center. But in space, you're always going to be limited by how much heat you can dump and power you can collect," Tournear said at a Defense One webinar.
In May 2020, the Defense Advanced Research Projects Agency announced a partnership with the Space Force and SDA to demonstrate advanced technology for satellite constellation autonomy and space mesh networks. 
The project, called Blackjack, could help assemble enough computing power to perform machine learning in space, Tournear said. He expects the concepts to be demonstrated within the next two years.
Tournear said machine learning does not need to be done in space. Within the next four years, artificial intelligence algorithms would be trained on the ground and ported to the satellite mesh, bypassing the thermal and power constraints of space, he added. 
He said that within the next six years, orbital satellites would have the laser-based communications network and computational power needed to train algorithms on satellites and spacecraft. 
Russell Teehan, the portfolio architect for the Space Force's Space and Missile Center, said additional computing power and machine learning would also help the United States defeat emerging threats from Russian and Chinese satellites.
Category: Speaker News
Tags: AI artificial intelligence Blackjack DARPA Defense One Derek Tournear machine learning Russell Teehan SDA Space Development Agency Space Force Speaker News