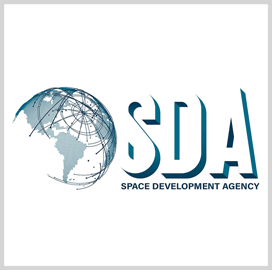 Space Development Agency
SDA Looking to Demo Optical Inter-Satellite Link Capabilities
The Space Development Agency is looking to launch four satellites in June to demonstrate optical inter-satellite link capabilities.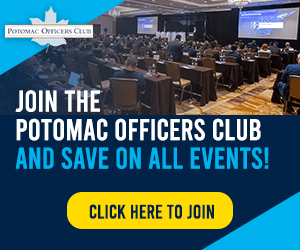 Included in that list are the Mandrake 2 experimental satellites, which consist of payloads designed by SA Photonics. According to Dave Pechner, chief technical officer at SA Photonics, the Mandrake 2 mission is aimed at demonstrating OISL crosslink capabilities as well as space-to-ground links.
Pechner said Mandrake-2 terminals will provide data rates of 100 Mbps at link distances of up to roughly 3,000 mi, Breaking Defense reported Monday.
SDA Director Derek Tournear, a past Potomac Officers Club event speaker and 2021 Wash100 winner, said OISLs are critical to the first tranche of the agency's seven-layered National Defense Space Architecture, known as the Transport Layer.
The Transport Layer is envisioned to include low Earth orbit satellites that can provide assured, resilient, low-latency military data and connectivity worldwide to the full range of warfighter platforms. Former Defense Secretary Mark Esper intended the layer to serve as the "backbone" satellite communications infrastructure for the military's Joint All Domain Command and Control strategy.
Tournear added that OISLs will not only be crucial in the Transport Layer but in other tranches of the multi-layer space architecture.
Another optical crosslink demonstration is the Laser Interconnect and Networking Communication System. General Atomics has been tasked with developing the LINCS payload, which it intends to launch aboard its own Cubesats.
The General Atomics website said the LINCS can provide data rates of up to 5 Gbps at ranges of up to 1,553 mi.
Category: Speaker News
Tags: Breaking Defense Dave Pechner Derek Tournear General Atomics LINCS Mandrake 2 optical inter-satellite link capability SA Photonics SATCOM SDA Speaker News