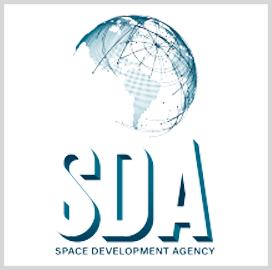 Space Development Agency
SDA Seeks New Communications Standard for Tranche 1 Satellites
The Space Development Agency is conducting market research to inform how it should update the communications standard for the next batch of satellites that will be added to the National Defense Space Architecture.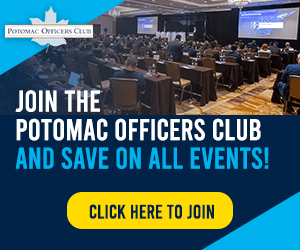 The SDA seeks industry feedback on an optical communication standard for its Tranche 1 satellites, which will comprise the NDSA's transport layer. These satellites are scheduled for launch in 2024.
SDA Director Derek Tournear, a past Potomac Officers Club event speaker and 2021 Wash100 winner, expects the new standard to be applied through Tranche 2 with minimum changes and backward compatibility, C4ISRNET reported.
The new standard will be an upgrade to the optical crosslink standard, which was applied to Tranche 0 satellites.
Tournear told attendees at the annual C4ISRNET Conference that the existing standard only made sense for the initial 28 satellites launched as part of Tranche 0.
He said the SDA implemented the optical crosslink standard for Tranche 0 just to demonstrate that it could, at the very least, send that tactical data directly to the warfighter.
However, he reasoned that it would no longer suffice for Tranche 1 due to its larger scale.
With Tranche 1, the SDA hopes to utilize 150 satellites to provide initial warfighting capability, hence the need for a new communications standard.
Tournear said the idea is to not only establish links between satellites but also to connect satellites to air, ground and maritime assets.
Looking ahead, the SDA intends to incorporate the lessons learned from Tranche 1 and account for any new technology when the time comes to start planning for Tranche 3.
Category: Speaker News
Tags: C4ISRNET communications standard Derek Tournear National Defense Space Architecture satellites SDA Space Development Agency Speaker News Tranche 0 Tranche 1