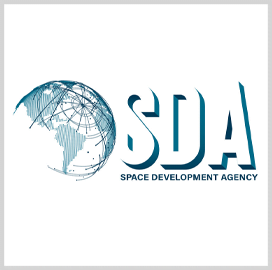 SDA Seeks Sources for Eight Hypersonic-Tracking Satellites
A draft request for proposals from the Space Development Agency reveals its plans to launch a batch of hypersonic weapon-tracking satellites into orbit in fiscal year 2022.
According to the RFP, SDA is looking for a source that can design and build eight wide field of view satellites equipped with infrared sensors for tracking hypersonic weapons, C4ISRNET reported. 
The batch will be plugged into SDA's transport layer satellites and will establish a space-based mesh network with optical inter-satellite cross-links. 
The draft's performance goals include characterizing the performance of communication paths, integrating a proliferated transport layer, demonstrating interoperability among satellites from different vendors and assessing how advanced technologies can improve bandwidth efficiency.  
The project is also expected to help develop a concept of operations for a global tracking capability.
It will also help inform future studies related to communications, space and ground processing, and the numbers, types and capabilities of space-based sensors.  
SDA published the RFP concurrently to its plan to launch about 20 satellites in 2022 to form a constellation of interconnected units in low Earth orbit. 
The request was also released after the Department of Defense's Defense Advanced Research Project Agency announced plans to start launching Blackjack satellites into orbit starting 2020.
SDA officials previously said the agency's project will build on the lessons learned from DARPA's Blackjack project.
SDA also announced plans to launch medium field of view satellites in the middle of 2023. The effort will reportedly be focused on enabling technologies that require additional performance. 
Parties interested in the draft RFP may respond to the SDA's request until May 29.
The SDA is a military agency responsible for fielding the Department of Defense's space capabilities such as its next-generation National Defense Space Architecture.
Category: Future Trends
Tags: C4ISRNET Future Trends hypersonic weapon request for proposal RFP SDA Space Development Agency WFoV Wide Field of View