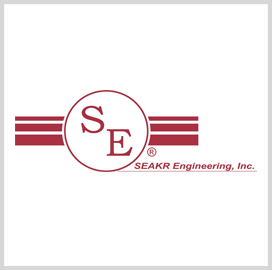 SEAKR Named Prime Contractor for DARPA Pit Boss Phase I Option II Contract
SEAKR Engineering has been selected as the sole prime contractor for the Defense Advanced Research Projects Agency Pit Boss Phase I Option II contract.
Services provided for the contract will help actualize the Blackjack project, a DARPA initiative to integrate commercial satellites into a constellation consisting of affordable, small, secure and resilient military satellites. Specifically, the contract award calls for the continued development of the Pit Boss solution, a next-generation onboard processor, SEAKR said.
According to the company, the solution is ideal for space functions as it leverages off-the-shelf electronics adapted through design implementation. Backed by four generations of architectural capabilities, SEAKR said the processing system being developed for the Blackjack program will be capable of supporting the full spectrum of payload processing performance, with a high level of on-orbit reconfigurable processing capability to boot.
SEAKR is a provider of advanced electronics for space applications geared towards seeking on-orbit demonstration of state of the art processing capability, with expertise in designing and manufacturing processors, command and data handling systems, advanced payloads, and manned space hardware.
The company has achieved recent success in seeking on-orbit demonstration of state of the art processing capability owing to its ability to incorporate autonomous operations, artificial intelligence, machine learning techniques, and bridged terrestrial and on-orbit technologies.
Category: Future Trends
Tags: artificial intelligence Blackjack DARPA Defense Advanced Research Projects Agency Future Trends machine learning SEAKR