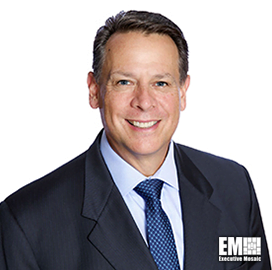 Sean Duguay,
National Security
Principal, Capgemini
Sean Duguay, Principal of National Security at Capgemini Government Solutions
Sean DuGuay, a member of the Potomac Officers Club, serves as principal of national security and defense at Capgemini Government Solutions.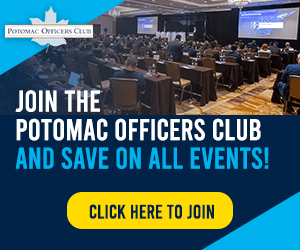 The McLean, Virginia-based company offers modernization solutions to clients in the civilian, health, national security and defense markets, its website says.
In an interview with ExecutiveGov, DuGuay said that Capgemini has deep expertise in cloud, data, software-as-a-service and platform-as-a-service solutions. He also highlighted the company's December 2021 acquisition of VariQ, which he said offers value for tackling challenges in cyber resilience.
Prior to joining Capgemini, DuGuay served for seven months as vice president of business development at consulting firm ICF, according to his LinkedIn profile.
He previously served as director of business development at Excella, where he led a team working on contracts with the federal government.
In March 2015, he joined Visionary Integration Professionals as chief revenue officer, working on the company's go-to-market strategy for the civilian, defense and intelligence markets.
DuGuay also held business development roles at Federated IT, CGI and Business Development Group. He previously spent over a decade as a felony-level crime investigator for the U.S. Marine Corps.
He earned an associate degree in theology and a bachelor's degree in human services from Wayland Baptist University.
Category: Executive Profiles
Tags: Capgemini Government Solutions Executive Profiles ExecutiveGov LinkedIn national security Sean DuGuay security executives Variq