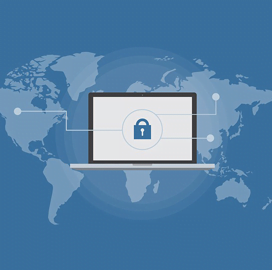 Sen. Gary Peters Introduces Bills for Major Cyber Eventuality
The Continuity of Economy Act and the National Guard Cyber Interoperability Act would help the United States protect critical infrastructure and prevent severe disruptions to daily life, according to Democratic Sen. Gary Peters. 
"Cyberattacks are one of the greatest threats to our national security and the United States is not sufficiently prepared to defend itself in cyberspace or recover from a significant cyber disruption," Peters said.
Peters, the proponent of the bills, added that the United States' adversaries are constantly searching for weaknesses in the nation's critical infrastructure and government systems, The Hill reported. 
The Continuity of Economy Act would require the president to form a plan to keep the economy and critical services functional even after a successful cyber attack.
The National Guard Cyber Interoperability Act would provide the National Guard with more additional resources to help them protect states against cyber incidents.
It would also help address the wave of ransomware attacks that jurisdictions like New Orleans and Baltimore have been dealing with over the past year.
Peters introduced the bills months after the Cyberspace Solarium recommended several steps to help defend the United States against a major cyberattack.
The Continuity of Economy Act is based on the CSC's recommendation for the federal government to prepare continuity plans in preparation for a large-scale cyber attack.
The Senate Armed Services Committee also took several of the CSC's recommendations into account when it drafted the 2021 National Defense Authorization Act.
In the NDAA, the committee included provisions requiring the National Guard to respond to cyber issues, among other things. 
Category: Popular Voices
Tags: Continuity of Economy Act critical infrastructure Cyber Solarium Commission cyberattack Gary Peters Governmental Affairs Committee National Guard Cyber Interoperability Act NDAA Popular Voices ransomware attack Senate Senate Armed Services Senate Homeland Security The Hill