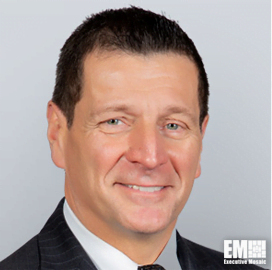 Dave Dacquino
Chairman and CEO
Serco
Serco CEO Dave Dacquino Urges Counterparts to Support DOL Program for Veterans
Dave Dacquino, Serco's chairman and CEO, a Wash100 winner and a Potomac Officers Club member, is urging executives and leaders in the government contracting industry to join the Department of Labor's veteran apprenticeship pilot program meant to offer job opportunities for transitioning service members.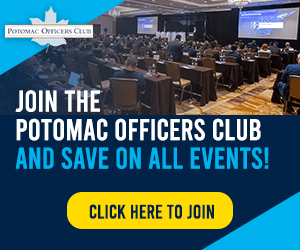 The DOL program consists of a group of apprenticeship placement counselors who help veterans pursue careers in the civilian sector. The advisers then collaborate with employers, industry associations and other stakeholders to help find military retirees apprenticeship opportunities offered in the U.S.
In a letter to executives, Dacquino said he and his colleagues want GovCon companies to pledge to hire not less than 200 transitioning veterans via the program, GovCon Wire reported.
Currently being offered at eight military installations, the initiative provides paid on-the-job training to enable veterans to use the technical skills they acquired during their military career to address civilian workplace requirements.
According to DOL, the counselors are available virtually in Marine Corps Air Station Miramar, Naval Base San Diego, Travis Air Force Base, Fort Bragg, Marine Corps Air Station Cherry Point, Nellis Air Force Base, Fort Bliss and Naval Station Norfolk.
The agency said apprentices receive compensation, relevant experience, classroom instruction and a nationally recognized credential. More than 90 percent of trainees find work after completing the program and the average yearly starting salary for graduates is $70K.
Over 100 companies have already participated in the program and offered apprenticeship opportunities, including Lockheed Martin, Amazon, Wells Fargo, DCI Technology, Calibre Systems and Excel Electric.
Aside from Dacquino, the executives who have committed their support to employ veterans are Haywood Talcove, CEO for government at LexisNexis Risk Solutions and a 2020 Wash100 winner; Chris Brady, General Dynamics Mission Systems president and a 2020 Wash100 awardee; and Doug Wagoner, LMI president and CEO and a Wash100 recipient.
Category: Member News
Tags: Chris Brady Dave Dacquino Department of Labor Doug Wagoner Haywood Talcove Member News Serco veteran apprenticeship pilot program